Noah's Cardiac Condition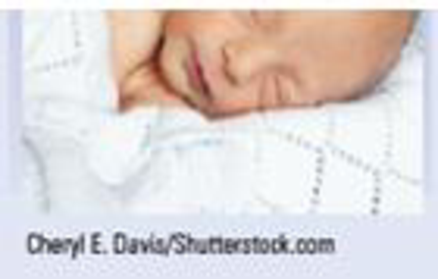 Noah is a former late preterm male born at 38 weeks gestation. He weighed 2100 grams and was small for gestational age. His mother's medical history included chronic hypertension, obesity, and gestational diabetes. Noah was diagnosed prenatally with a cardiac condition that could affect his ability to feed.
His mother planned to breastfeed Noah and has been successful at expressing her milk and maintaining her breast milk supply. Noah has a weak suck and tires easily at the breast. He is able to drink small volumes, 1 to 1½ ounces from a bottle. The feedings can last 30 minutes or longer.
At discharge, the family is referred to the WIC program, Supplemental Social Insurance (SSI), and the stare Children with Special Health Needs program. Specialty cardiac clinic and local follow-up appointments are made. Feeding difficulties concern the family, and both a lactation consultant and a registered dietitian are involved prior to and after discharge.
Noah nurses frequently, but briefly, due to fatigue. Growth is slower than expected, but the cardiologist does not think Noah's slow weight gain is a result of his cardiac condition. Noah continues to nipple small volumes even after his family implements the recommendations from the lactation consultant. The registered dietitian recommends increasing the caloric density of expressed breast milk with the addition of infant formula powder.
The family perceives this recommendation as undermining Noah's mother's effort to nurse him, and is unsure about implementing this change. Noah likes to nurse, however feedings are brief and Noah is not able to obtain the higher fat/higher calorie hindmilk. Over time, his family starts to introduce baby foods from a spoon and his mom continues to breastfeed. Noah's weight gain is progressing slowly; his length and head circumference are progressing along the 10th percentile. Because of his slow weight gain his weight-for-length percentile has fallen to the 3rd percentile.
Noah's family enjoys the interactions during feedings and feels that Noah is doing well for an infant with a cardiac problem. They have not contacted the WIC Program or the Children with Special Health Needs Program. Some people they meet assume that Noah was a premature baby, but his small size is nor of concern to his parents.
How would you know if Noah's nutritional intake is sufficient?