Goodwill
Pindar Corporation acquired all the outstanding stock of Strauss Company for 523,000,000 on January 1, 2020. On the date of acquisition, Strauss had the following balance sheet: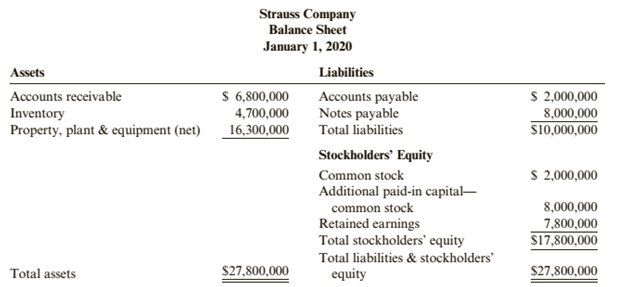 All Strauss' assets and liabilities have book values equal to their fair values except for equipment, which has a fair value of $20,700,000.
Required:
1. Calculate the amount of goodwill.
2. Prepare the journal entry by Pindar to record the acquisition.
3. Assume that instead of acquiring all the outstanding common stock of Strauss, Pindar acquired 100% of Strauss' net assets. What would Pindar's journal entry be in this case?