IFRS Activity 2
The following is a recent consolidated statement of financial position on December 31 of a recent year for LVMH, a French company that markets the Louis Vuitton® and Moët Hennessy® brands: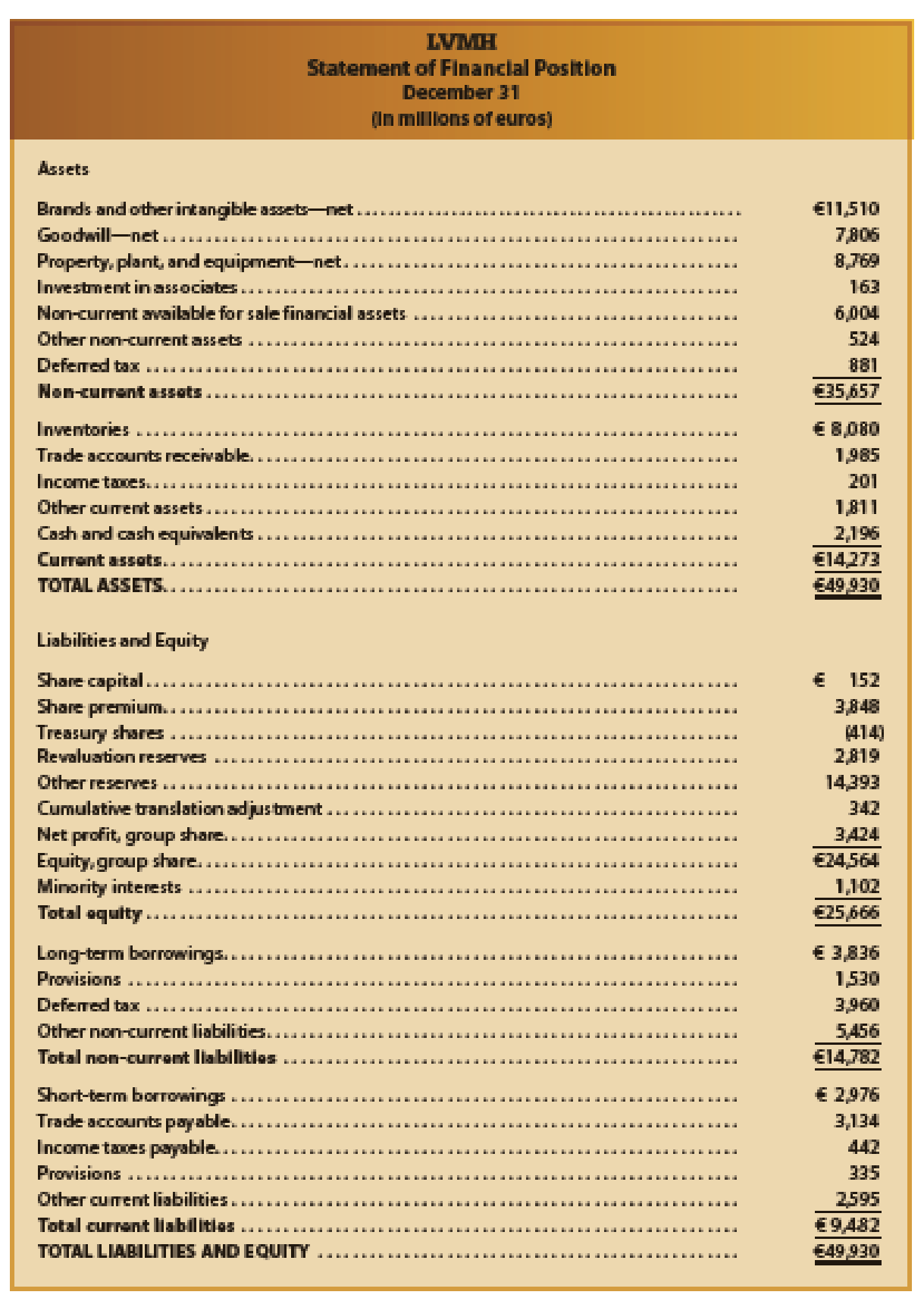 a. Identify presentation differences between the balance sheet of LVMH and a balance sheet prepared under U.S. GAAP. Use the Mornin' Joe balance sheet (Exhibit 2) as an example of a U.S. GAAP balance sheet. (Ignore minority interests and cumulative translation adjustment.)
b. Compare the terms used in this balance sheet with the terms used by Mornin' Joe (Exhibit 2), using the table that follows:

c. What does the "Revaluation reserves" in the Equity section of the balance sheet represent?