SALES AND CASH RECEIPTS TRANSACTIONS Paul Jackson owns a retail business. The following sales, returns, and cash receipts are for April 20--. There is a 7% sales tax.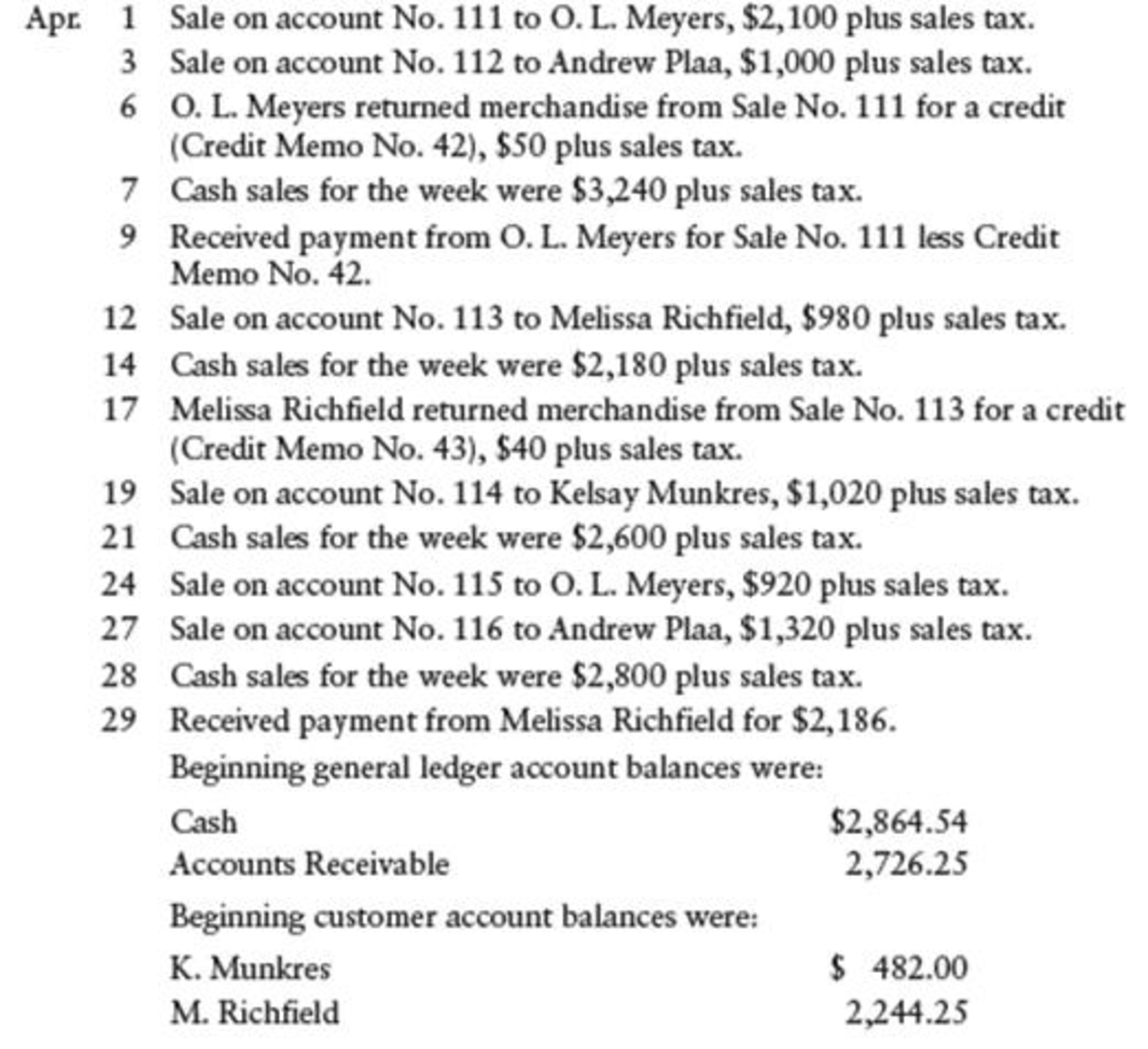 REQUIRED
1. Record the transactions starring on page 7 of a general journal.
2. Post from the journal to the general ledger and accounts receivable ledger accounts. Use account numbers as shown in the chapter.