Below is select information from two, independent companies.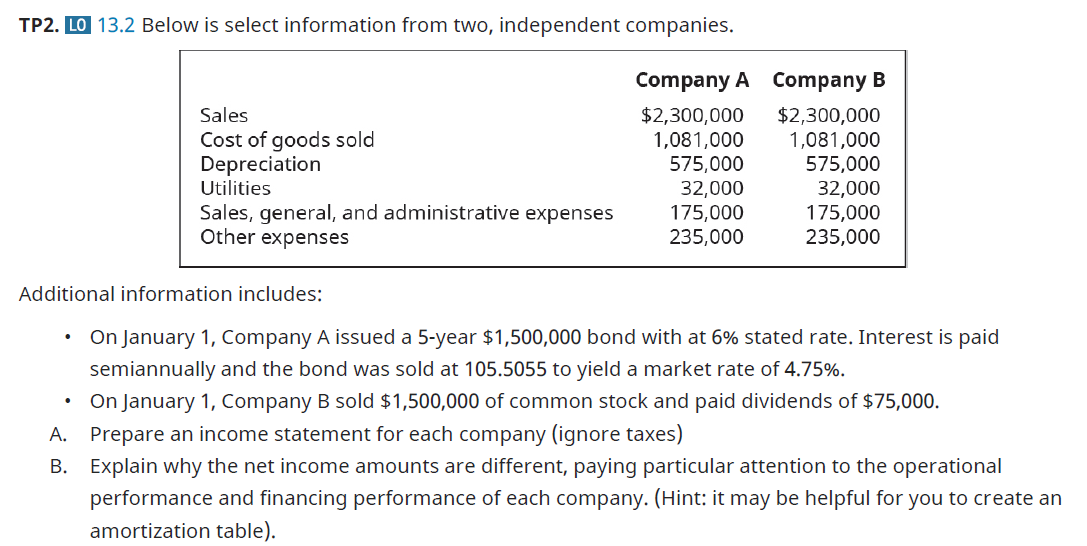 Additional information includes:
• On January 1, Company A issued a 5-year $1,500,000 bond with at 6% stated rate. Interest is paid semiannually and the bond was sold at 105.5055 to yield a market rate of 4.75%.
• On January 1, Company B sold $1,500,000 of common stock and paid dividends of $75,000.
A. Prepare an income statement for each company (ignore taxes)
B. Explain why the net income amounts are different, paying particular attention to the operational performance and financing performance of each company. (Hint: it may be helpful for you to create an amortization table).