Assume Boulder Creek Industries in MAD 26-3 assigns the following probabilities to the estimated annual net cash flows: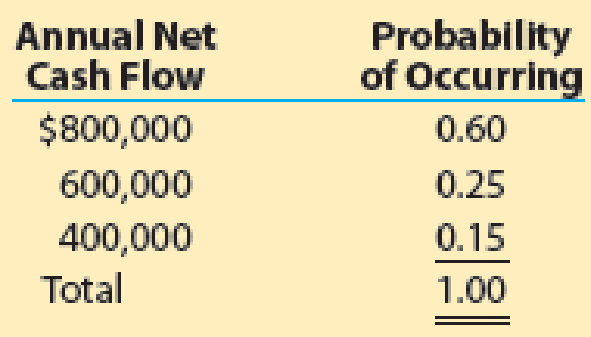 a. Compute the expected value of the annual net cash flows.
b. Determine the expected net present value of the equipment, assuming a desired rate of return of 12% and expected annual net cash flows computed in part (a). Use the present value tables (Exhibits 2 and 5) provided in the chapter in determining your answer.
c. Based on your results in parts (a) and (b), should Boulder Creek Industries invest in the equipment?