Interpretation:
Consider a sample of an ideal gas with n and T held constant. The graph representing the proper relationship between P and V needs to be identified. The difference of this from graph with a larger number of moles needs to be explained.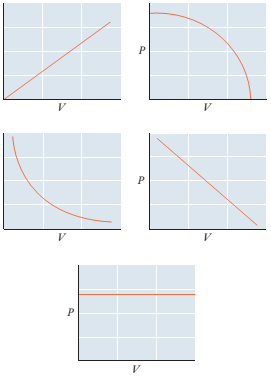 Concept introduction:
An ideal gas which is known as the perfect gas is a gas whose volume V, Pressure P and temperature T are related through the ideal gas laws: -
Here,
n = number of moles of the gas
R = ideal gas constant
T = Temperature
P = Pressure
Ideal gases are described as the molecules which have negligible size but have an average molar kinetic energy which is dependent on the temperature. When temperature is low most of the gases behave like ideal gases and the ideal gas law might be applied to them.