Modeling Gross domestic product The table shows U.S. gross domestic product (GDP) in billions of dollars for selected years from 2000 to 2070 (actual and projected).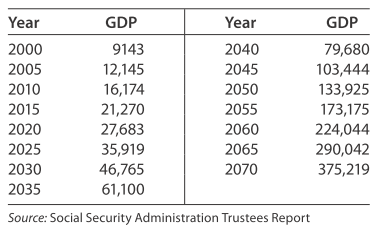 Model these data with a cubic function , where g is in billions of dollars and t represents the number of years past 2000. Report the model with three significant digit coefficients.

Use the reported model to find the predicted instantaneous rate of change of the GDP in 2025.

Interpret your answer to part (b).