Avion, Inc.
Susan Dey and Bill Mifflin, procurement managers at Avion, Inc., sat across from each other and reviewed a troubling performance report concerning a key supplier, Foster Technologies. The report detailed the deteriorating performance of Foster Technologies in the areas of material quality and on-time delivery.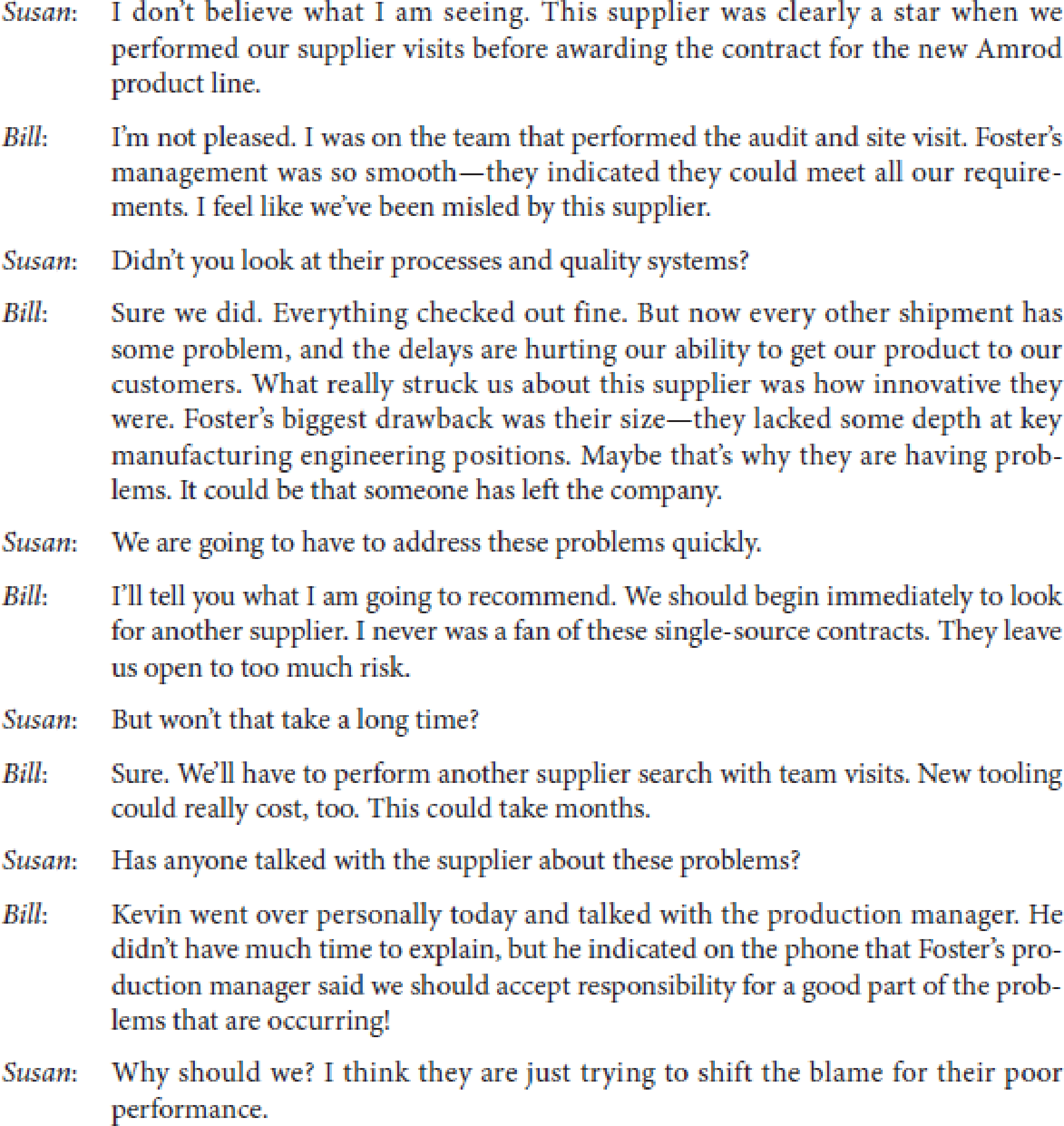 At this point, Kevin O'Donnell, another procurement manager, entered the room.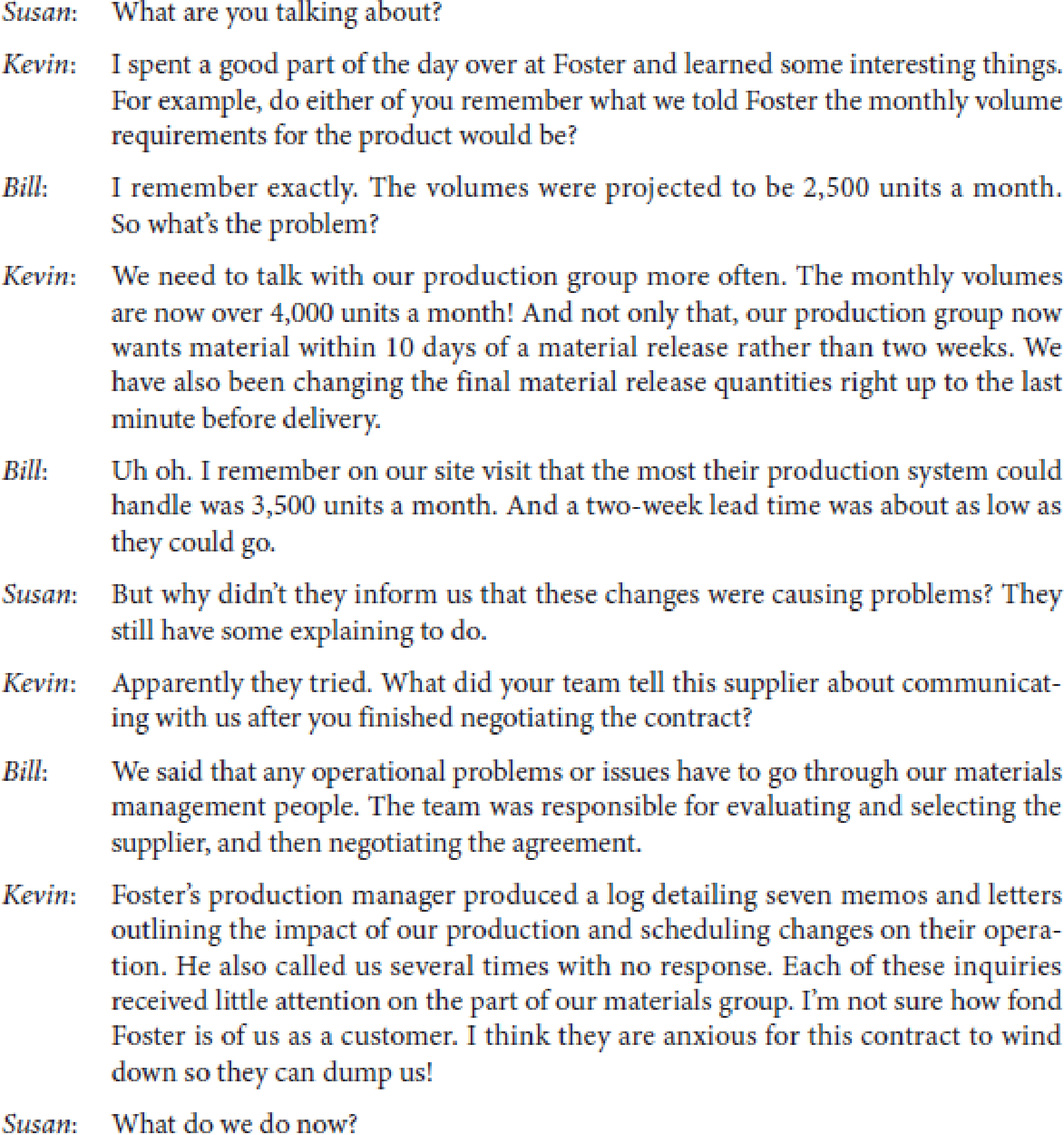 Develop an action plan for Avion that addresses the issues presented in this case. Be prepared to fully explain your recommendations.