Several items are omitted from the income statement and cost of goods manufactured statement data for two different companies for the month of December: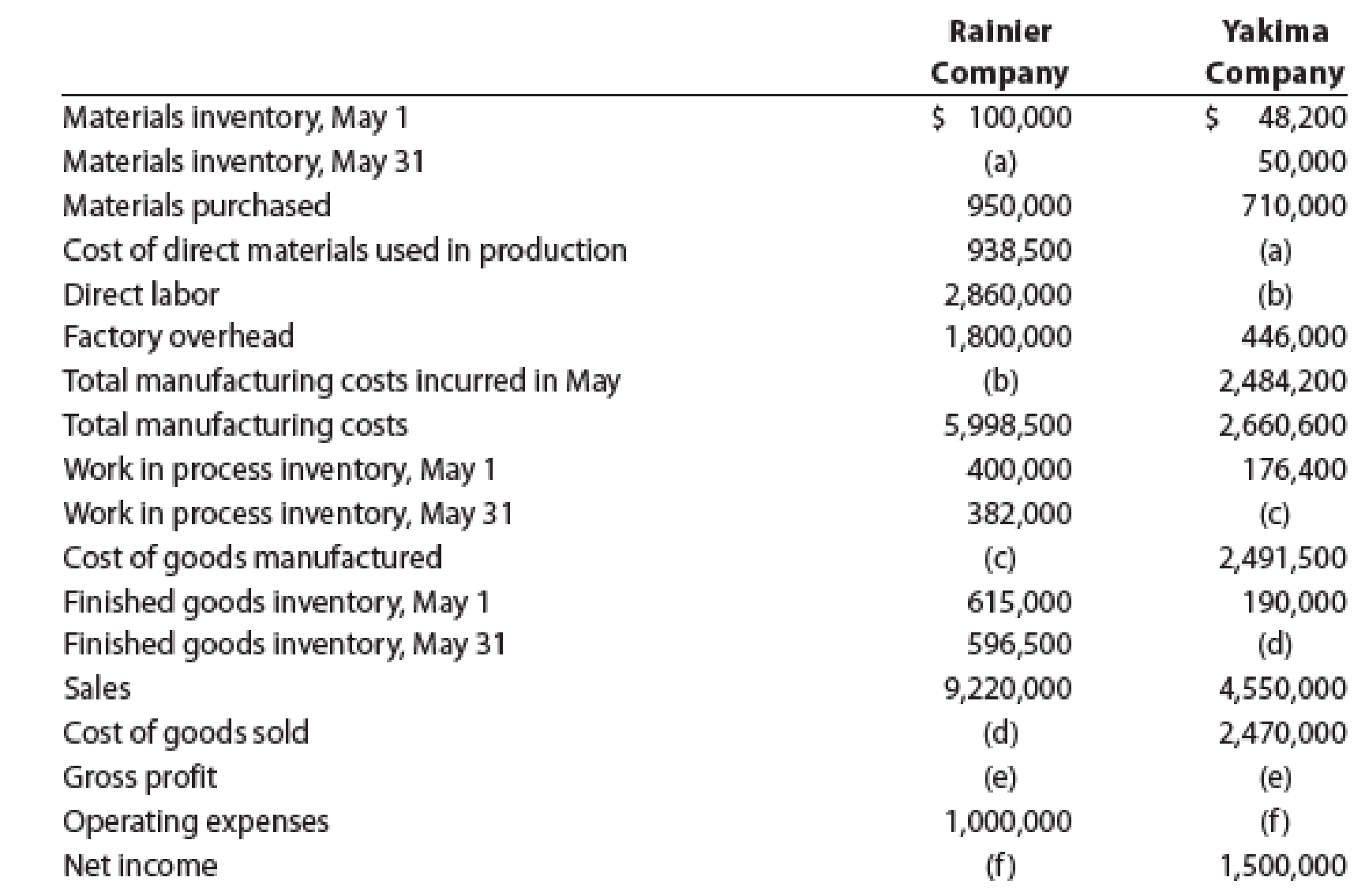 Instructions
1. For both companies, determine the amounts of the missing items (a) through (f), identifying them by letter.
2. Prepare Yakima Company's statement of cost of goods manufactured for December.
3. Prepare Yakima Company's income statement for December.