In examining Samson Manufacturing Company's books, you find on the December 31, 2019, balance sheet the item, "Costs of patents, $308,440." Referring to the ledger accounts, you note the following items regarding one patent acquired in 2016;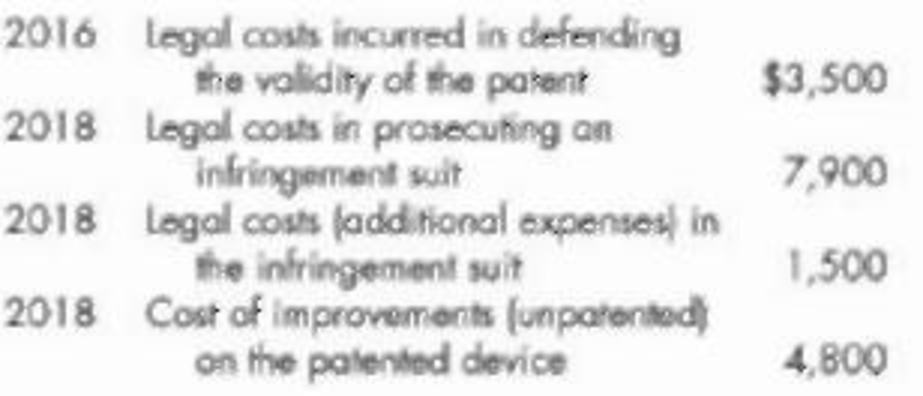 There are no credits in the account, and the company has not recorded any amortization for any of the patents. There are three other parents issued in 2013, 2015, and 2016; all were developed by the staff of Samson. The patented articles are presently very marketable, but are estimated to be in demand only for the next few years.
Required:
Discuss the accounting issues related to the items included in the Patent account.