During the month of October 20--, The Pink Petal flower shop engaged in the following transactions: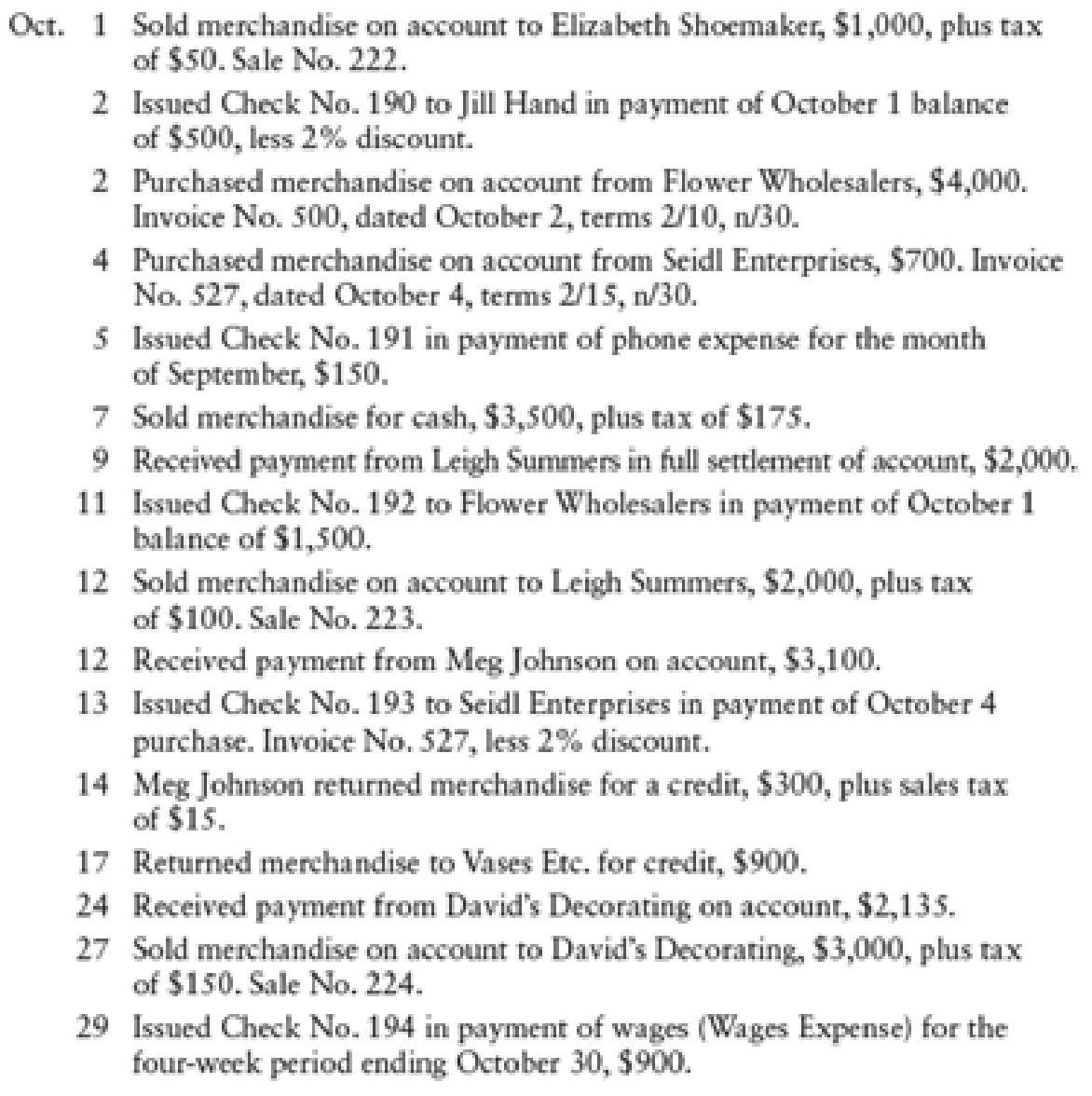 Selected account balances as of October 1 were as follows:

The Pink Petal also had the following subsidiary ledger balances as of October 1: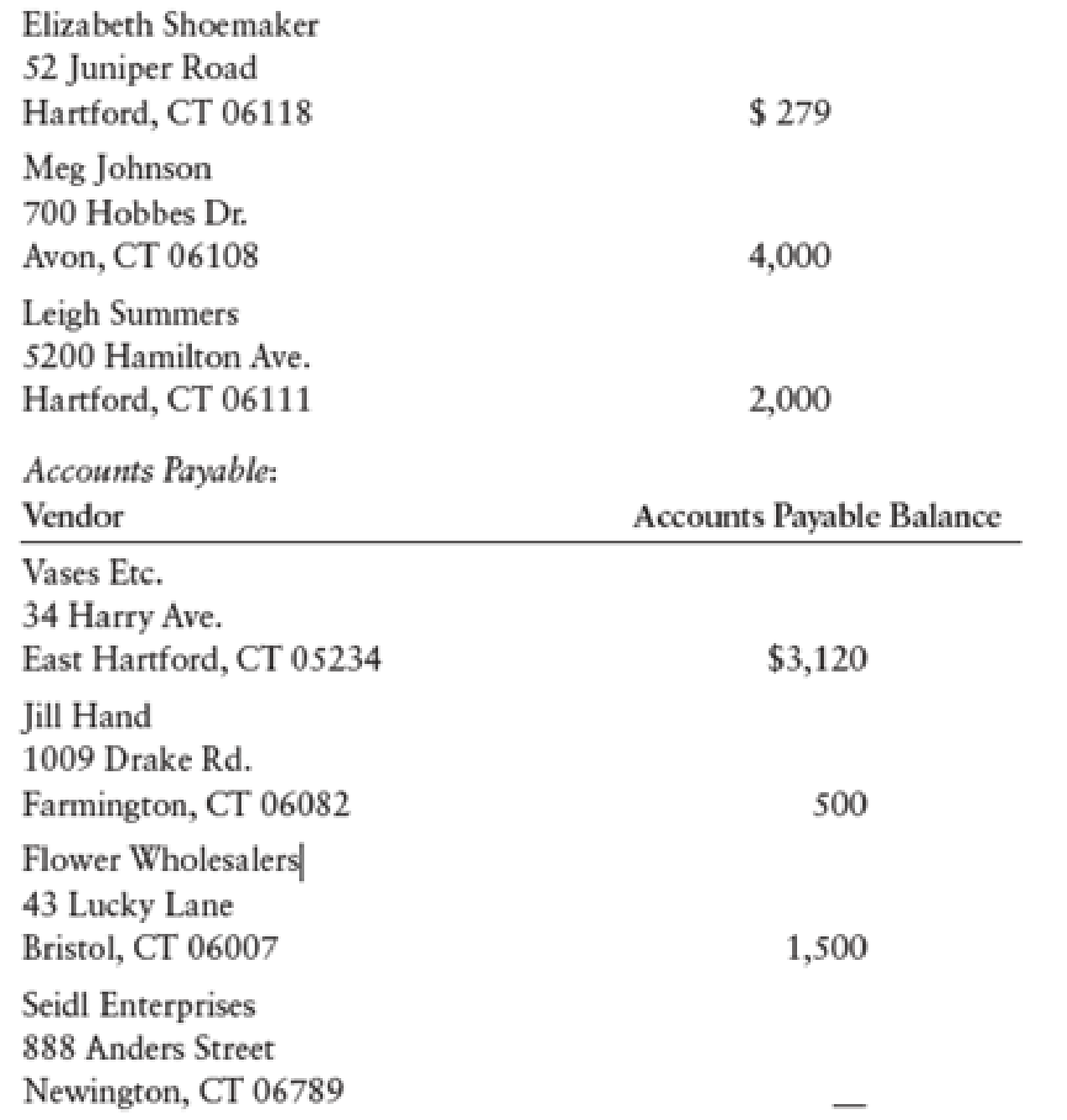 REQUIRED
1. Record the transactions in a sales journal (page 7), cash receipts journal (page 10), purchases journal (page 6), cash payments journal (page 11), and general journal (page 5). Total, verify, and rule the columns where appropriate at the end of the month.
2. Post from the journals to the general ledger, accounts receivable ledger, and accounts payable ledger accounts. Use account numbers as shown in the chapter.