Following is the unadjusted trial balance for Sun Energy Co. on December 31, 2017.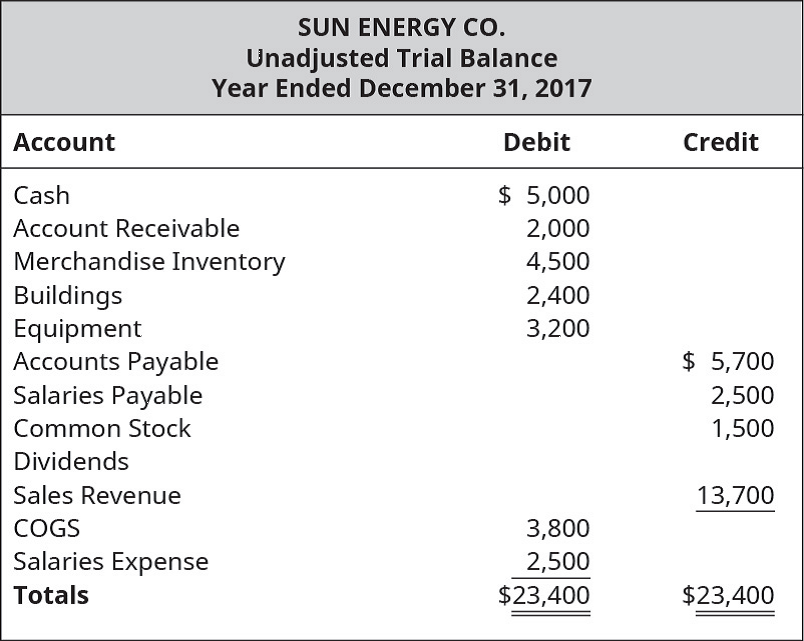 You are also given the following supplemental information: A pending lawsuit, claiming $2,700 in damages, is considered likely to favor the plaintiff and can be reasonably estimated. Sun Energy Co. believes a customer may win a lawsuit for $3,500 in damages, but the outcome is only reasonably possible to occur. Sun Energy calculated warranty expense estimates of $210.
A. Using the unadjusted trial balance and supplemental information for Sun Energy Co., construct an income statement for the year ended December 31, 2017. Pay particular attention to expenses resulting from contingencies.
B. Construct a balance sheet, for December 31, 2017, from the given unadjusted trial balance, supplemental information, and income statement for Sun Energy Co., paying particular attention to contingent liabilities.
C. Prepare any necessary contingent liability note disclosures for Sun Energy Co. Only give one to three sentences for each contingency note disclosure.