Deathly Lamprey Repellent Predation by sea lampreys on native fishes in the Great Lakes is an ongoing problem. To help solve it, Michael Wagner and his team test methods of repelling lampreys. They carried out an experiment to investigate reports that sea lampreys detect the scent of lamprey carcasses and tend to avoid them. The researchers made alcohol-based lamprey carcass extracts, then observed what happened when lampreys were put in tanks and exposed to either this extract or to alcohol alone. FIGURE 25.6 shows their results.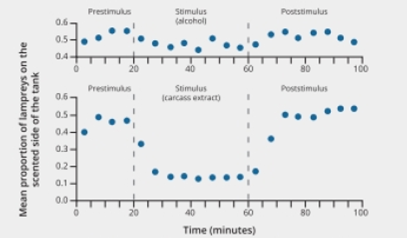 FIGURE 25.6 Effectiveness of carcass extracts as a lamprey repellent.
Mean proportion of lampreys on the scented side of the test tank during B trials with 10 lampreys. Lampreys were placed in the tank for 20 minutes before exposure to alcohol or carcass extract and remained there for 40 minutes after exposure. The upper graph shows results with alcohol as the stimulus; the lower shows the results with carcass extracts. Bars indicate standard error.
Do the results indicate that lampreys detect and avoid the scent or dead Lampreys?