Building Better Bones Tiffany, shown in FIGURE 35.10, was born with multiple fractures in her arms and legs. By age six, she had undergone surgery to correct more than 200 bone fractures. Her fragile, easily broken bones are .symptoms or osteogenesis imperfecta (OI), a genetic disorder caused by a mutation in a gene for collagen. As bones develop, collagen forms a scaffold for deposition of mineralized bone tissue. The scaffold forms improperly in children with OI. FIGURE 35.10 also shows the results of a test of a new drug. Treated children, all less than two years old were compared to similarly affected children of the same age who were not treated with the drug.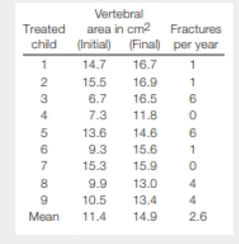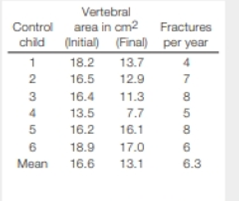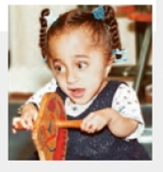 FIGURE 3.5.10 A clinical trial of a drug treatment for osteogenesis imperfect (OI). OI affects the child shown at night. Nine children with received the drug. Six others were untreated Controls. Surface area of certain vertebrae were measured before and after treatment. Fractures occurring during the 12 months of the trial were also recorded.
Do these results shown support the hypothesis that this drug, which slows bone breakdown, can increase bone growth and reduce fractures in young children with OI?