To analyze:
Michelle Khan and her co-workers published their findings on a 10-year study in cervical cancer incidence and human papilloma virus status in 20,514 women in 2003. They gave a graph for their results. The group that has women infected with both HPV16 and HPV18 is to be analyzed.
Given:
The graphical representation of the study conducted by Michelle and her co-workers: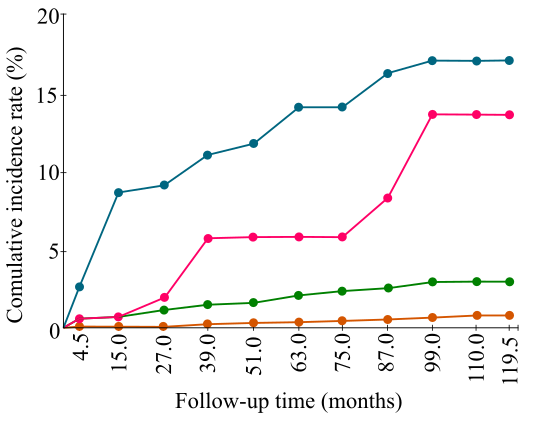 The key for the graph is given below.

Introduction:
Cervical cancer is a cancer of cervical cells in the uterus. It is mostly caused by the Human Papilloma Virus, which is sexually transmitted. Sexually active women are at a greater risk of getting infected by this virus. All the strains of HPV do not cause cervical cancer. Two strains of HPV—HPV16 and HPV18—cause cervical cancer, out of the 100 known strains.