Draw a flow diagram similar to the figure attached for the seperation of benzoic acid, 4'-aminoacetophenone, and 1,4-dimethoxybenzene. Note that since none of these substances are phenols, the extraction step using NaOH can be omitted. Circle and label the functional groups in these three compounds and tell which are capable of intermolecular hydrogen bonding.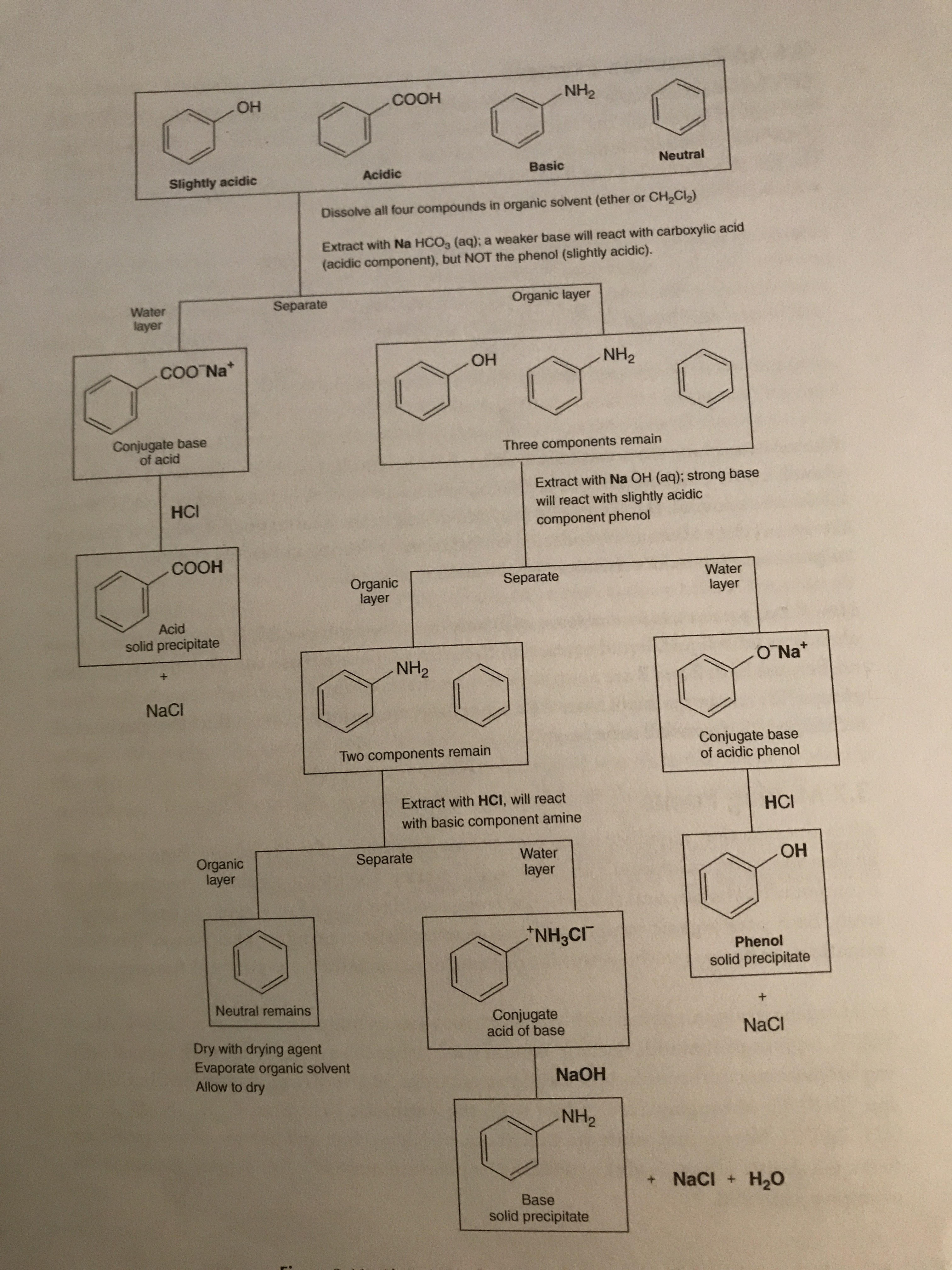 Expert Solution
Students who've seen this question also like:
Your question is solved by a Subject Matter Expert
Want to see this answer and more?
Experts are waiting 24/7 to provide step-by-step solutions in as fast as 30 minutes!*
*Response times may vary by subject and question complexity. Median response time is 34 minutes for paid subscribers and may be longer for promotional offers.
8+ million solutions
Get access to millions of step-by-step textbook and homework solutions
Support from experts
Send experts your homework questions or start a chat with a tutor
Essay support
Check for plagiarism and create citations in seconds
Solve math equations
Get instant explanations to difficult math equations