The mineral fluorite contains the elements calcium and fluorine and can have various colors, including blue, violet, green, and yellow.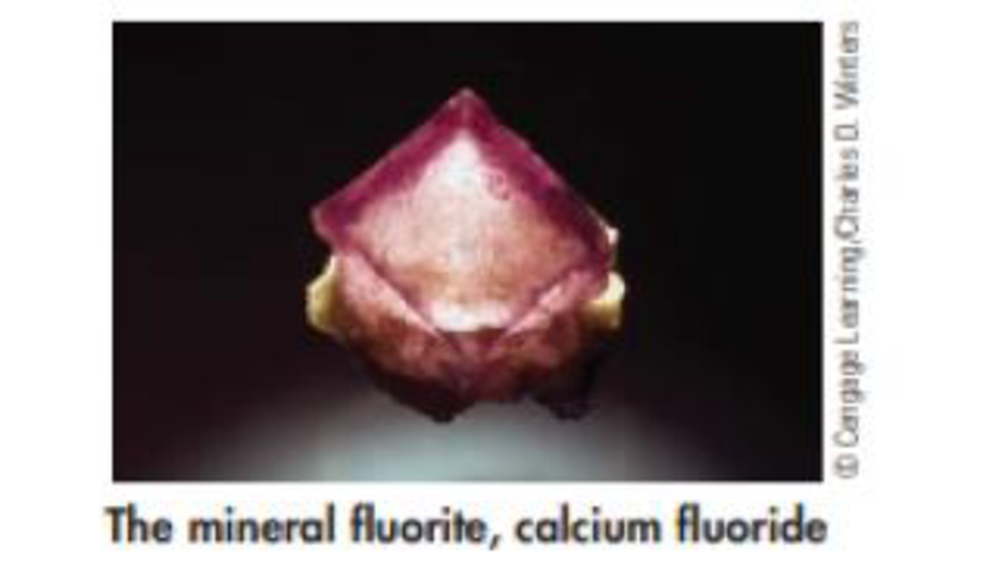 (a) What are the symbols of these elements?
(b) How would you describe the shape of the fluorite crystals in the photo? What can this tell us about the arrangement of the particles (ions) inside the crystal?