The trial balance of Hadden Company as of December 31, the end of its current fiscal year, is as follows: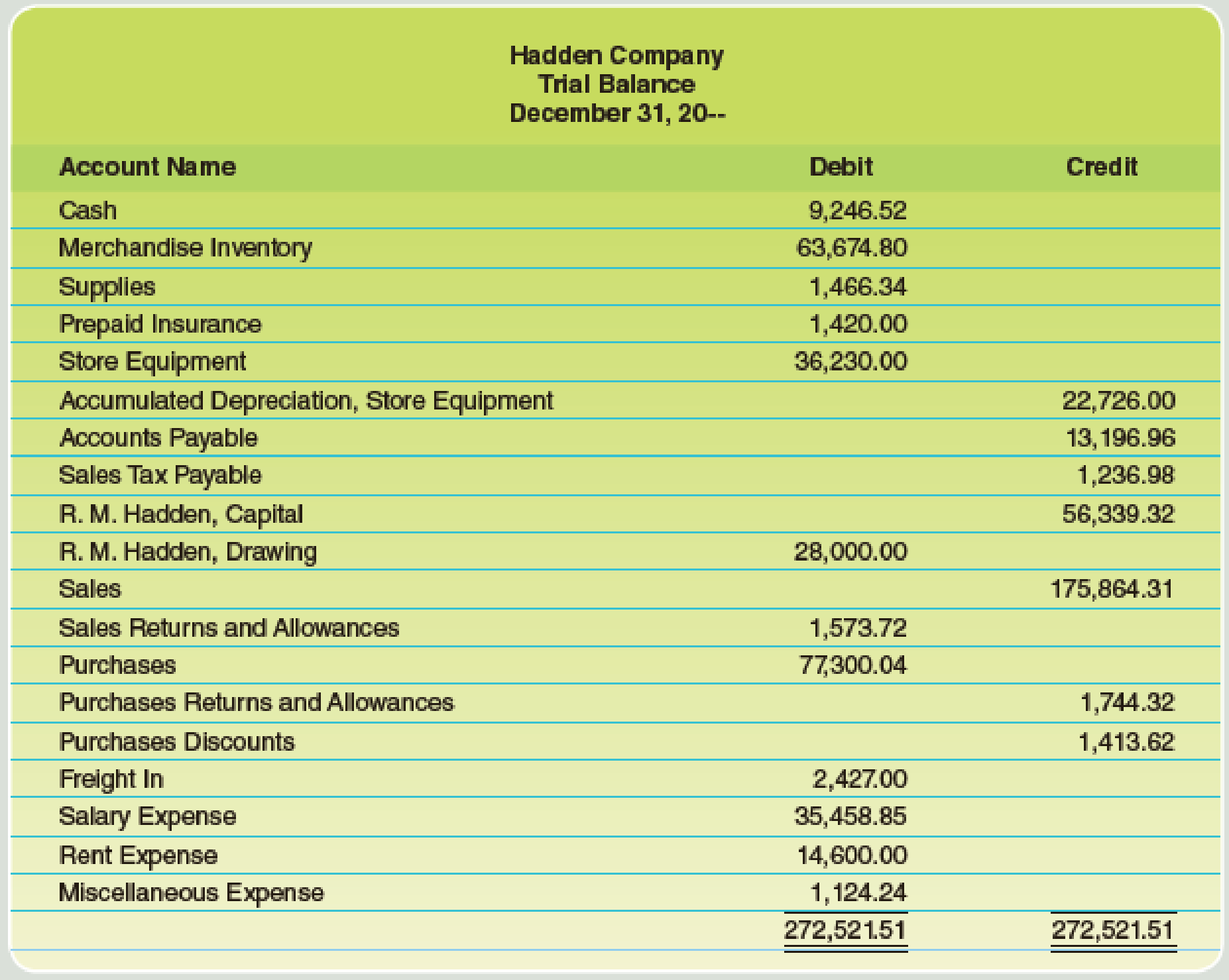 Here are the data for the adjustments.
a–b.    Merchandise Inventory at December 31, $64,742.80.
c.    Store supplies inventory (on hand), $420.20.
d.    Insurance expired, $738.
e.    Salaries accrued, $684.50.
f.    Depreciation of store equipment, $3,620.
Required
Complete the work sheet after entering the account names and balances onto the work sheet.