14-71 The mechanism of the acid-catalyzed dehydration of an alcohol to an alkene is the reverse of the acid- catalyzed hydration of an alkene. The dehydration mechanism occurs by the following three steps.
Step 1: Add a proton.
Step 2: Break a bond to form stable molecules or ions. Step 3: Take away a proton.
These three steps are illustrated here by the dehydration of 2-butanol to give 2-butene. Use curved arrows to show the flow of electrons in each step; that is, show how each bond-making or bond-breaking step occurs.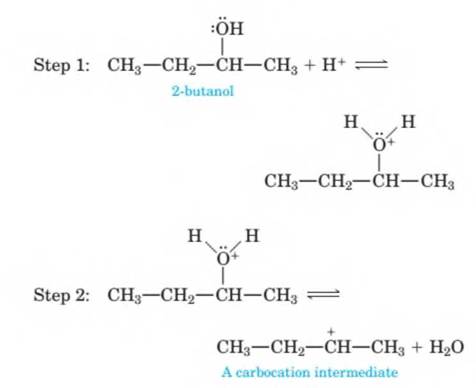 H
I +
Step 3: CH3—CH—CH—CH3
CH3—CH=CH—CH3 + H +
2-butene