The trial balance of Morgan's Insurance Agency as of September 30, after the firm has completed its first month of operations, is as follows: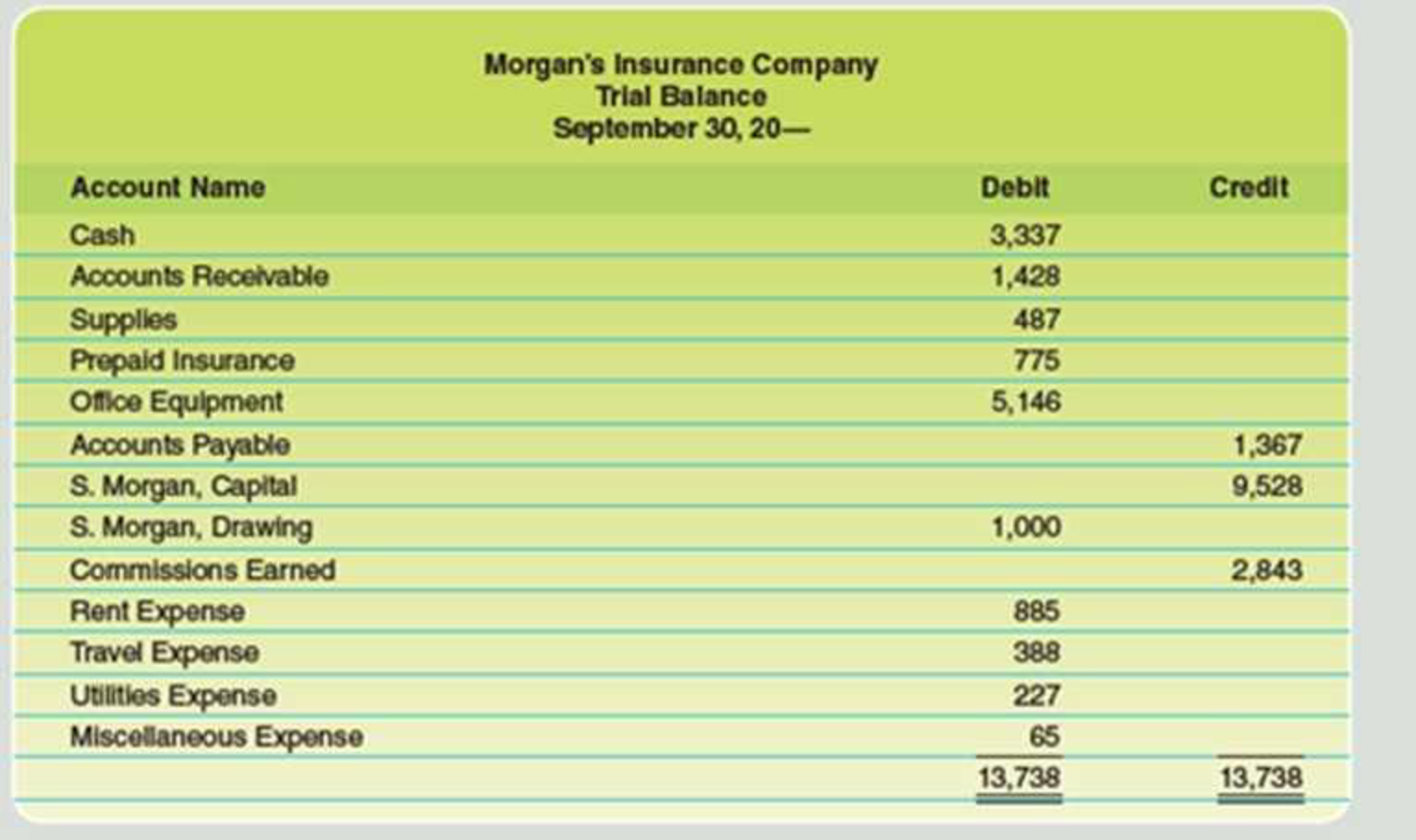 Required
1. Record the amounts in the Trial Balance columns of the work sheet.
2. Complete the work sheet by making the following adjustments and lettering each adjustment:

a. Expired or used-up insurance, $300.
b. Depreciation expense on office equipment, $600.
c. Supplies used, $150.