The trial balance for Benner Hair Salon on March 31 is as follows: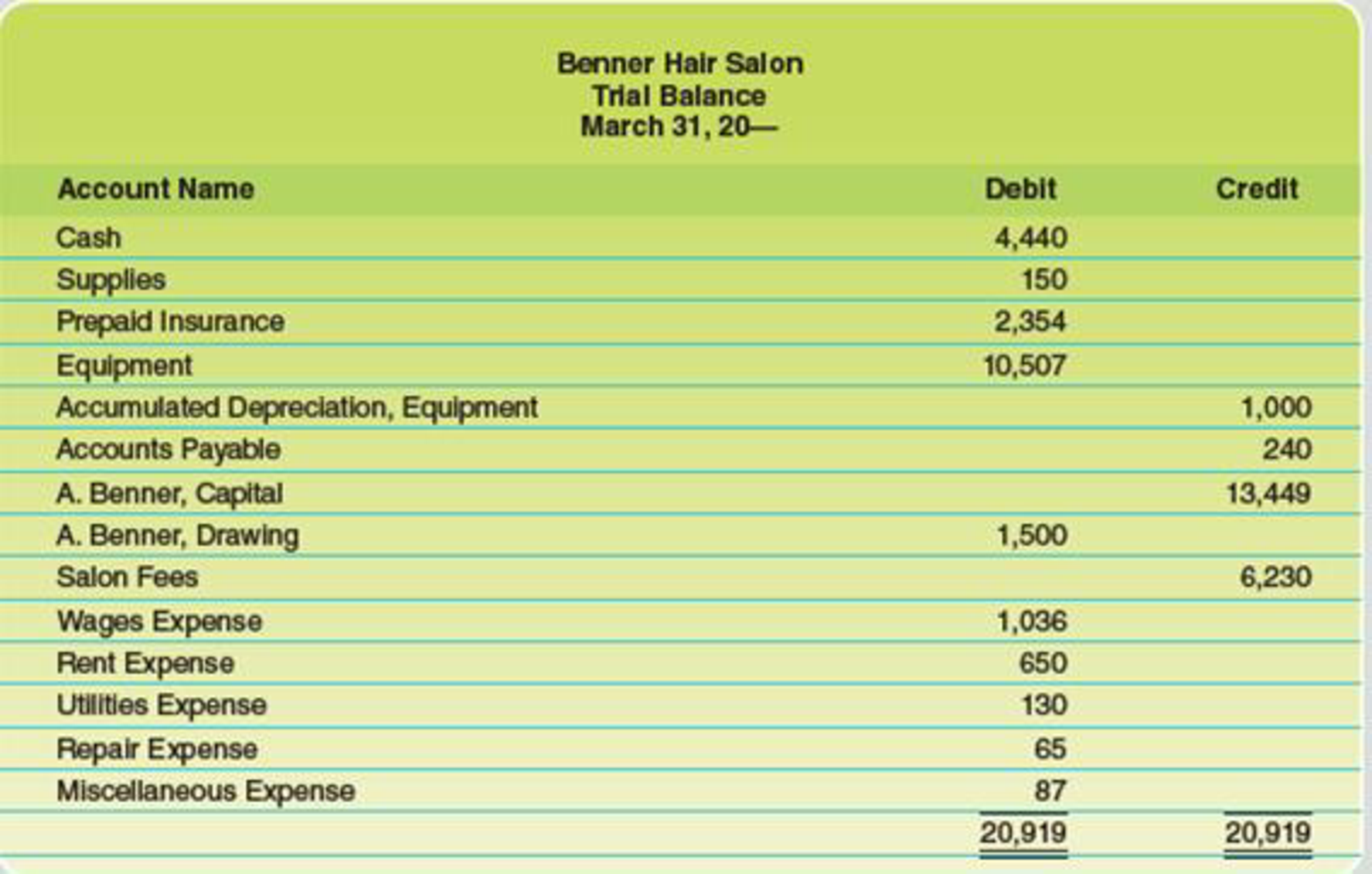 Data for month-end adjustments are as follows:
a. Expired or used-up insurance, $300.
b. Depreciation expense on equipment, $500.
c. Wages accrued or earned since the last payday, $235 (owed and to be paid on the next payday).
d. Supplies remaining at the end of the month, $65.
Required
1. Complete a work sheet for the month. (Skip this step if using CLGL.)
2. Journalize the adjusting entries.
3. Prepare an income statement, a statement of owner's equity, and a balance sheet. Assume that no additional investments were made during March.