The trial balance for Mason's Insurance Agency as of August 31, after the firm has completed its first month of operations, is shown on the next page.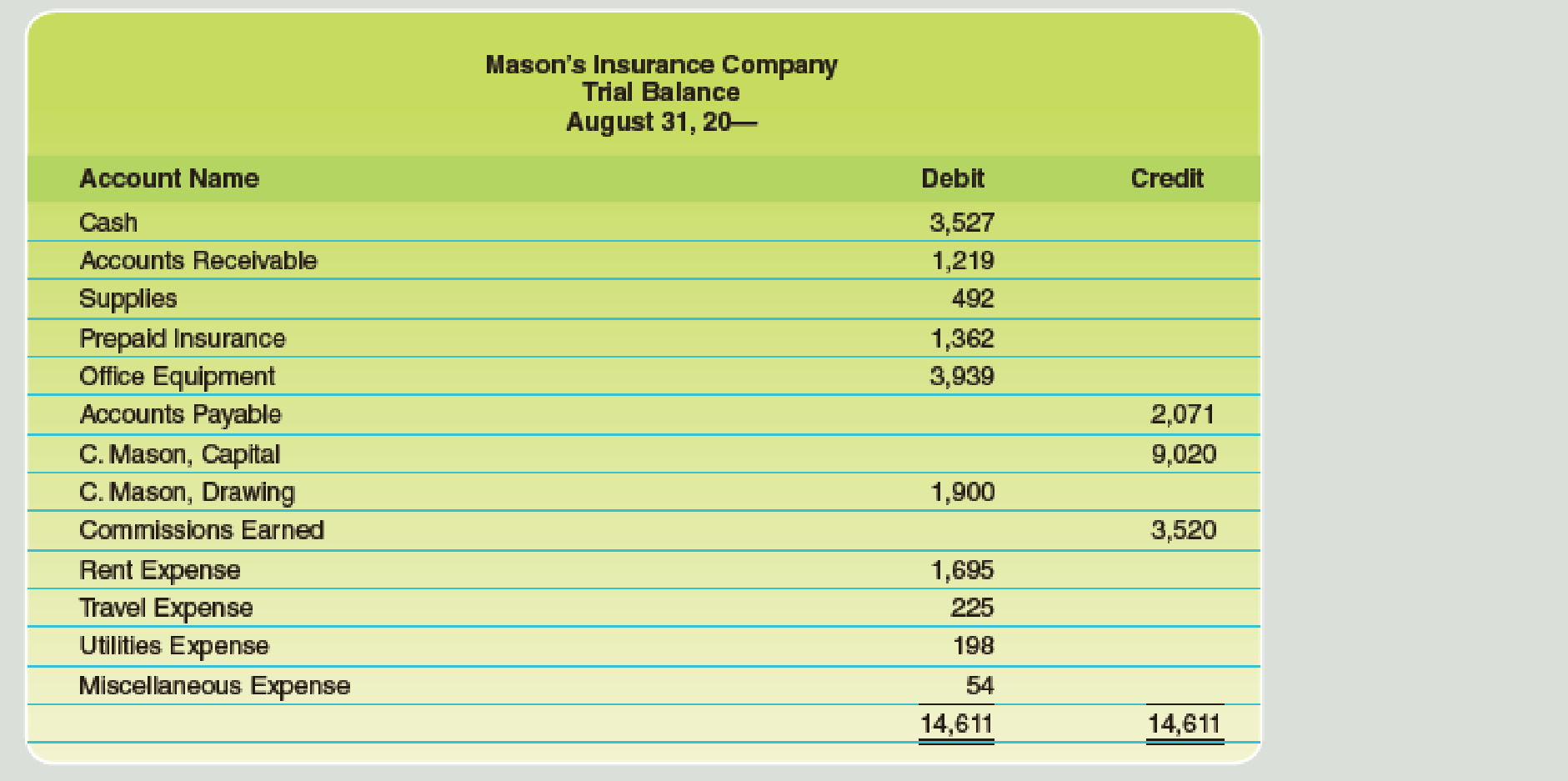 Required
1. Record amounts in the Trial Balance columns of the work sheet.
2. Complete the work sheet by making the following adjustments and lettering each adjustment:

a. Expired or used-up insurance, $260.
b. Depreciation expense on office equipment, $900.
c. Supplies used, $200.