Sales and Purchases
Ms. Valli of All About You Spa has decided to expand her business by adding two lines of merchandise—a selection of products used in the salon for the body, the feet, and the face, as well as logo mugs, T-shirts, and baseball caps that can provide advertising benefits. She believes she will be able to increase her profits significantly.
July Journal Entries
So that you can complete the journal entries for the month of July, Ms. Valli has also left the information you will need and directions on how to proceed.
Note that with the expansion of the business into merchandising, new accounts have been added to the chart of accounts. For example, an additional revenue account, Merchandise Sales, is needed. Because All About You Spa now needs a Purchases account, the chart of accounts needs to be modified as follows: The 500–599 range is used for the purchase-related accounts (for example, Purchases 511 and Freight In 515). Your new chart of accounts is as follows:
CHART OF ACCOUNTS FOR ALL ABOUT YOU SPA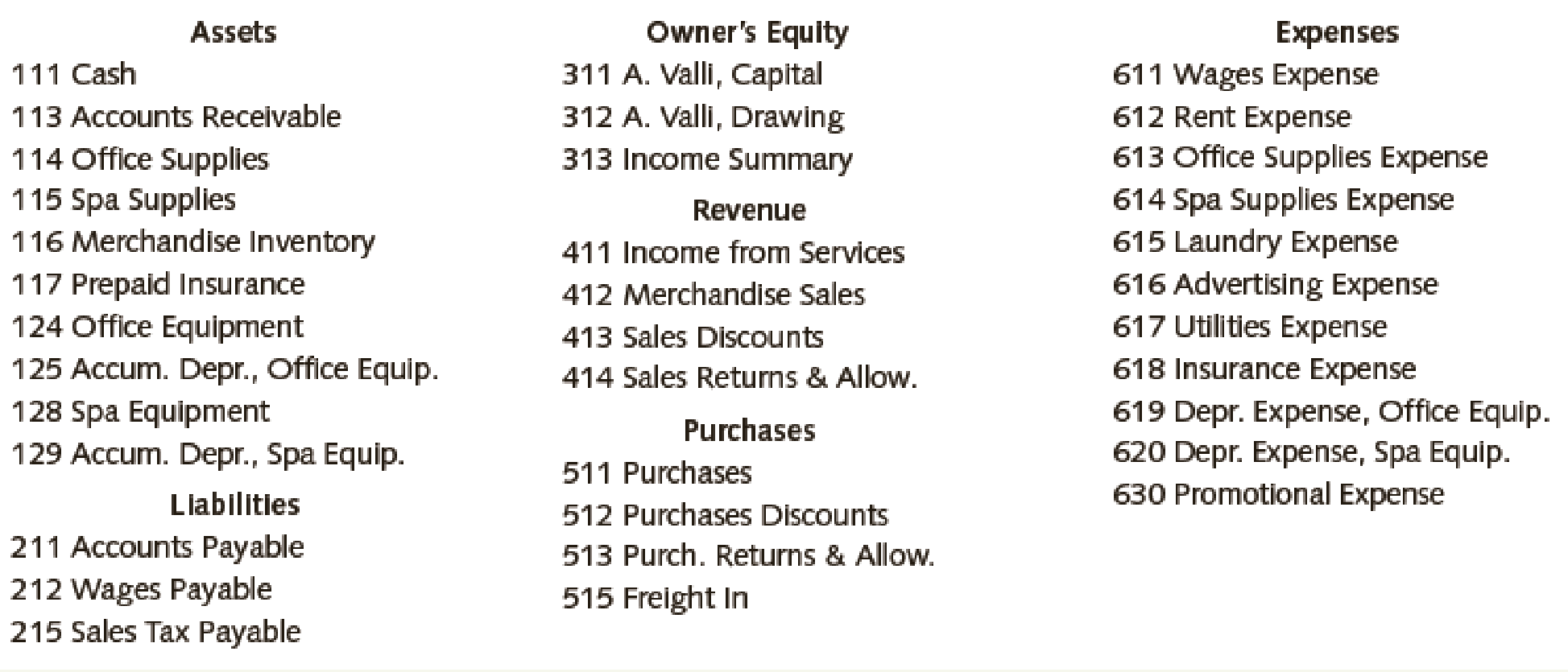 Also note that because you will be making purchases on account and sales on account, subsidiary ledgers will be needed to track what is due from individual customers and owed to individual vendors. A listing of customers and vendors with current balances are as follows:

Checkbook Register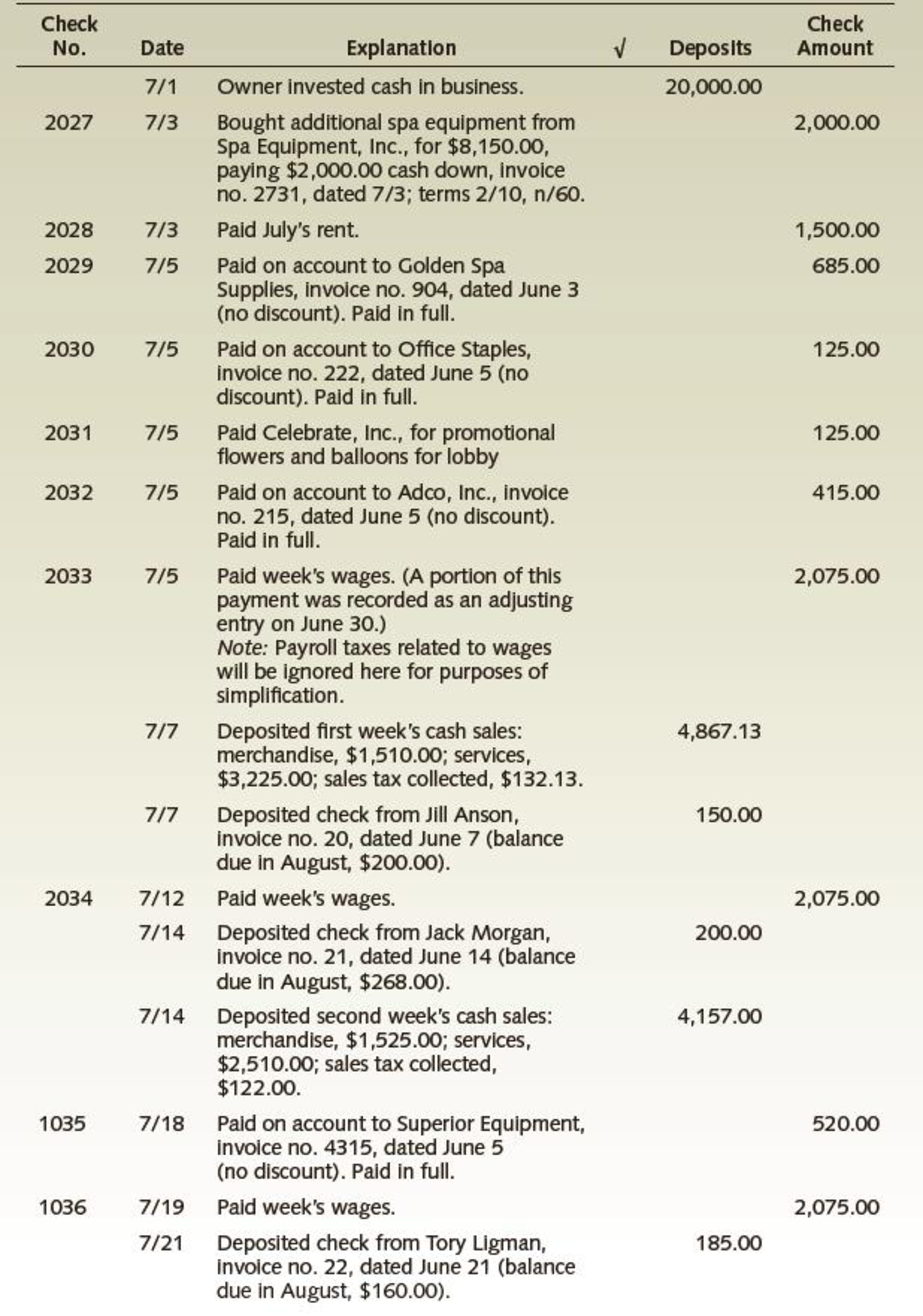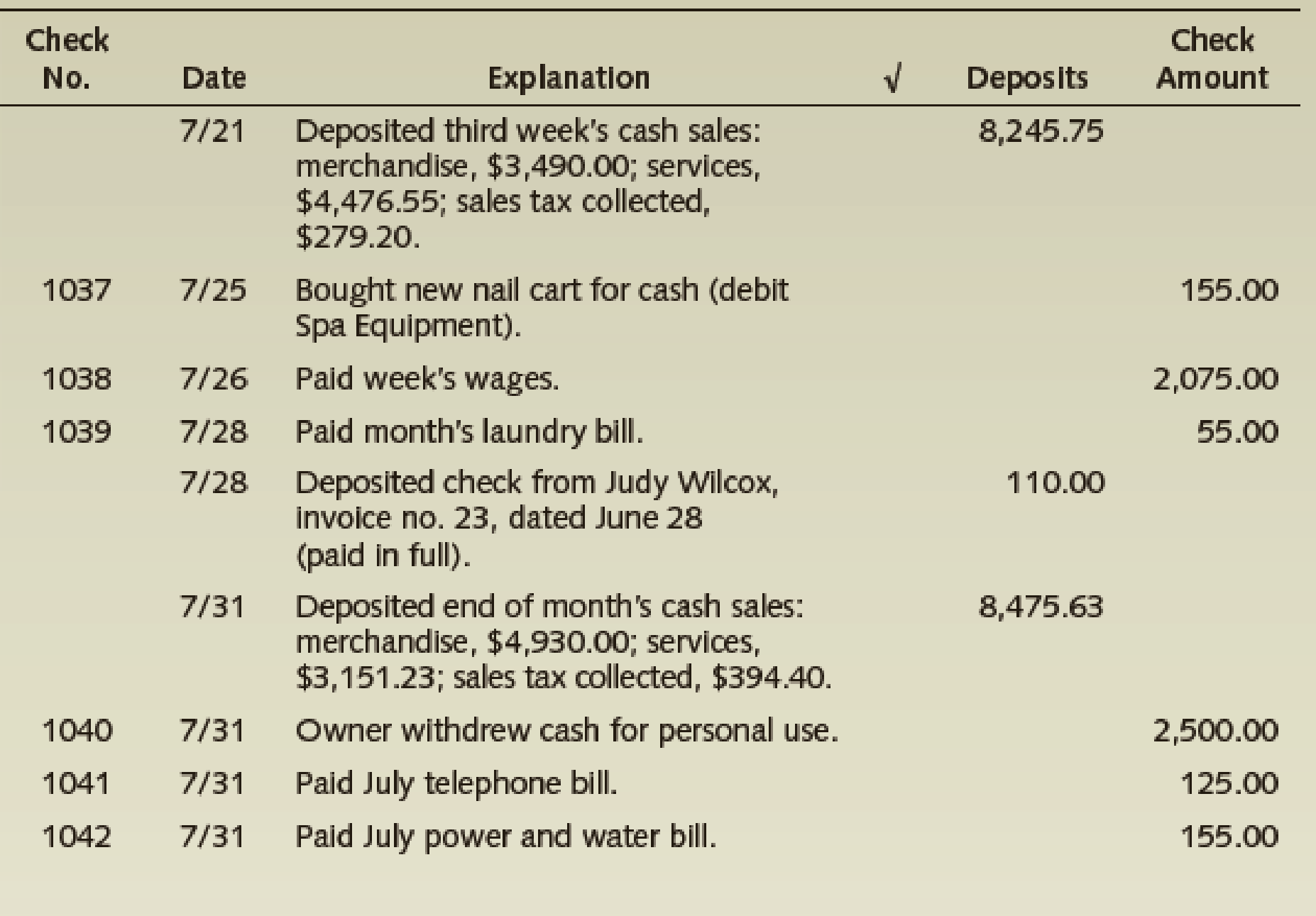 Purchases Invoices for Merchandise Bought on Account During July
All About You Spa will pay all freight costs associated with purchases of merchandise to the supplier. Use the new accounts Purchases 511 and Freight In 515.

Sales Invoices for Gift Certificates Sold on Account During July
All About You Spa is responsible for collecting and paying the sales tax on merchandise that it sells. The sales tax rate where All About You Spa does business is 8 percent of each sale (for example, $340.00 × 0.08 = $27.20).

Note: All gift certificates were redeemed for merchandise by the end of the month.
Other July Transactions
There were five other transactions in July. None involved cash.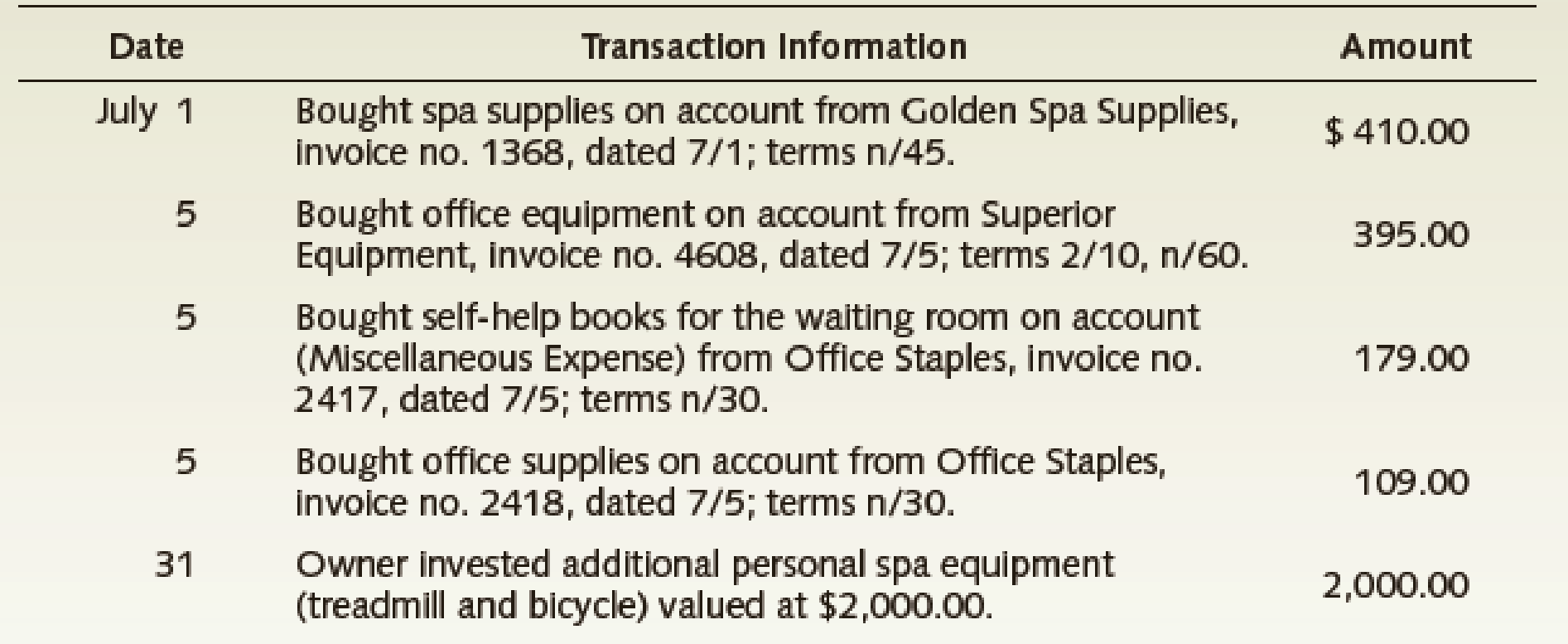 Required
1. Journalize the transactions for July (in date order). Ask your instructor whether you should use the special journals or the general journal for this problem.

If you are preparing the journal entries using Working Papers, enter your transactions beginning on page 6.

2. Post the entries to the accounts receivable, accounts payable, and general ledgers.

Ignore this step if you are using CLGL.

3. Prepare a trial balance as of July 31, 20--.
4. Prepare a schedule of accounts receivable as of July 31, 20--.
5. Prepare a schedule of accounts payable as of July 31, 20--.