Answer the following questions using Figure 11.12:
(a) What is the equilibrium vapor pressure of diethyl ether at room temperature (approximately 20 °C)?
(b) Place the three compounds in Figure 11.12 in order of increasing intermolecular forces.
(c) If the pressure in a flask is 400 mm Hg and if the temperature is 40 °C, which of the three compounds (diethyl ether, ethanol, and water) are liquids, and which are gases?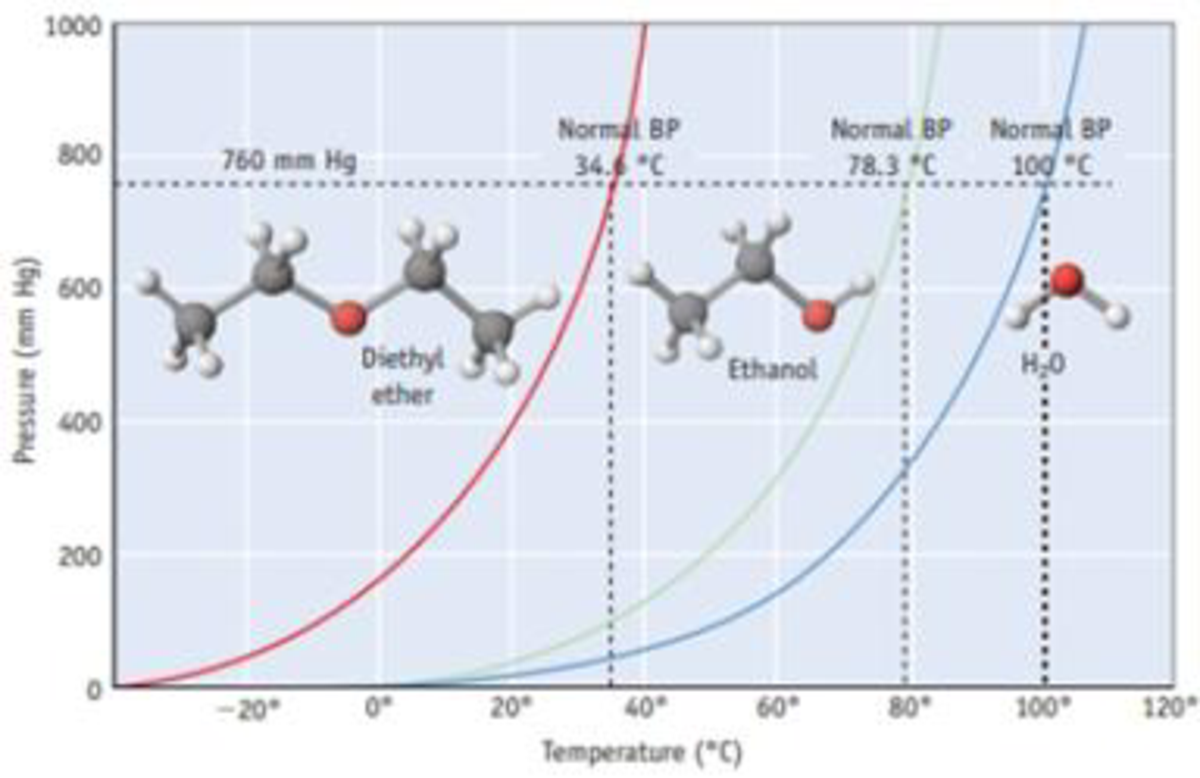 Figure 11.12 Vapor pressure curves for diethyl ether [(C2H3)2O], ethanol (C2H5OH), and water. Each curve represents conditions of T and P of which the two phases, liquid and vapor, are in equilibrium. These compounds exist as liquids for temperatures and pressures to the left of the curve and as gases under conditions to the right of the curve. (See Appendix G for vapor pressures for water of various temperatures.)