Analyze CSR initiatives at Boxwood Company
Boxwood Company is a wholesale plant nursery that is considering implementing two CSR initiatives. Information about these initiatives is summarized as follows: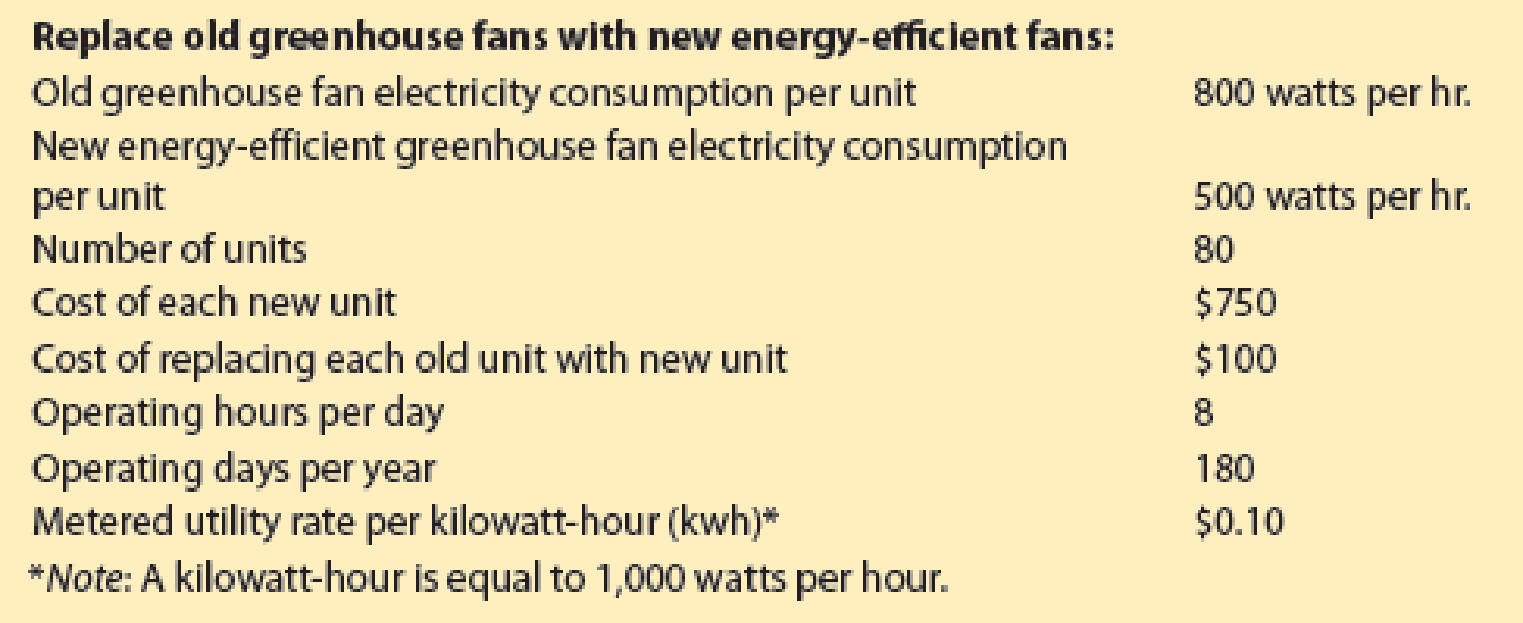 A. Determine which performance perspectives each CSR initiative would best fit under on the balanced scorecard.
B. Determine the initial investment cost of each initiative.
C. Determine the yearly cost savings of each initiative.
D. Determine how many years it will take for each initiative to pay off its initial investment cost.
E. Assuming that the new fans have an estimated useful life of 25 years and that the ATVs have an estimated useful life of 8 years, determine which initiatives should be adopted.