Tom's Catering Services prepared the following work sheet for the year ended December 31, 20--.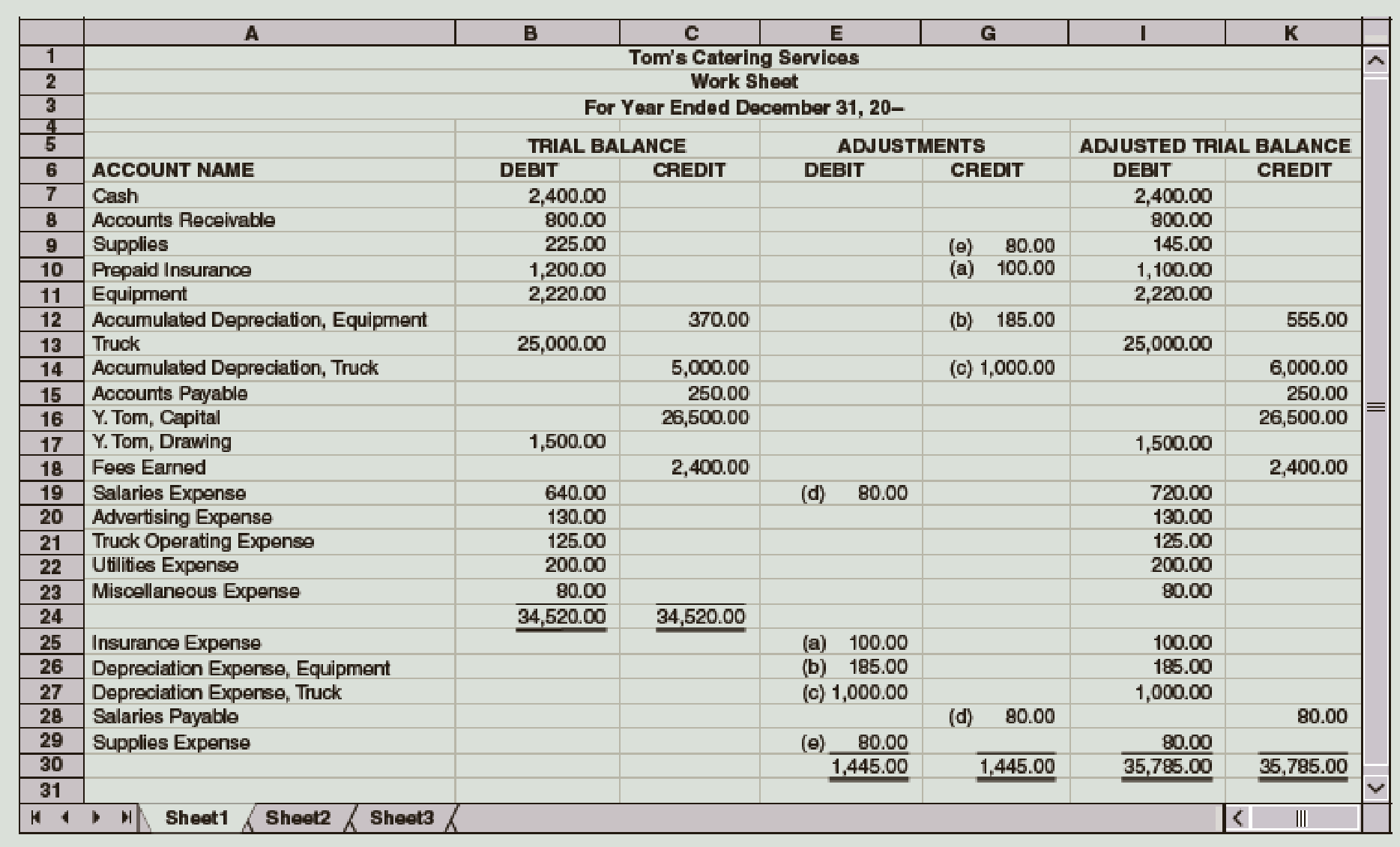 Required
1. Complete the work sheet. (Skip this step if using CLGL.)
2. Prepare an income statement.
3. Prepare a statement of owner's equity. Assume that there was an additional investment of $2,500 on December 1.
4. Prepare a balance sheet
5. Journalize the closing entries with the four steps in the correct sequence.
6. Prepare a post-closing trial balance.
Check Figure
Post-closing trial balance total, $31,665