The partial work sheet for Emil Consulting for June is as follows: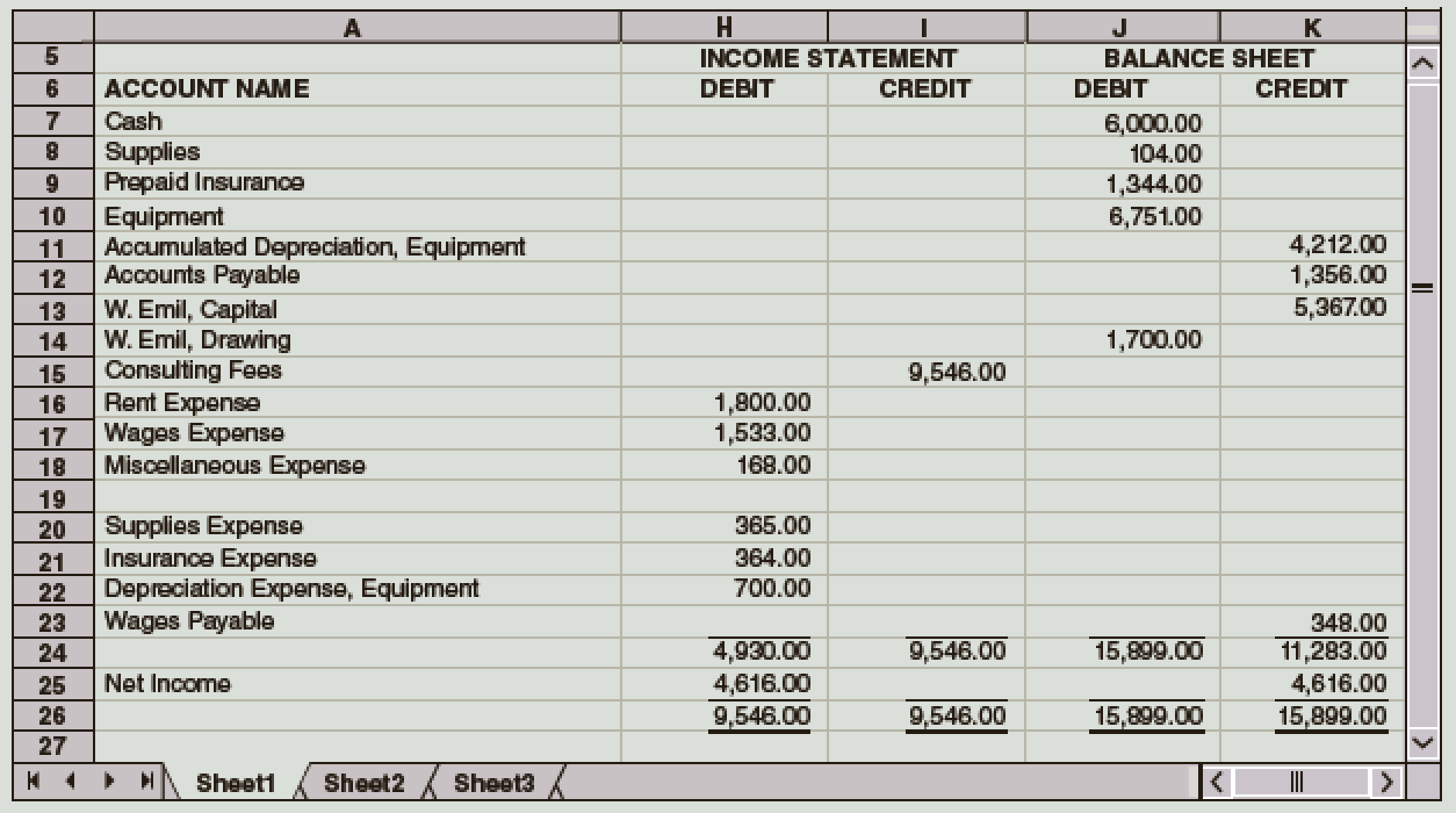 Required
If you are using Working Papers, complete the following:
1. a.    Write the owner's name on the Capital and Drawing T accounts.
b.    Record the account balances in the T accounts for owner's equity, revenue, and expenses.
2. Journalize the closing entries using the four steps in correct order. Number the closing entries 1 through 4.
3. Post the closing entries to the T accounts immediately after you journalize each one to see the effect of the closing entries. Number closing entries 1 through 4.
Check Figure
Debit to Income Summary, second entry, $4,930