Payroll accounts and year-end entries
The following accounts, with the balances indicated, appear in the ledger of Garcon Co. on December 1 of the current year:

The following transactions relating to payroll, payroll deductions, and payroll taxes occurred during December: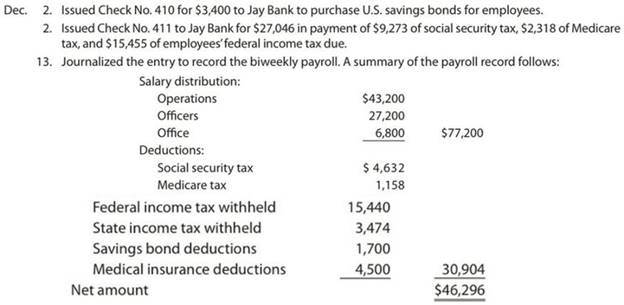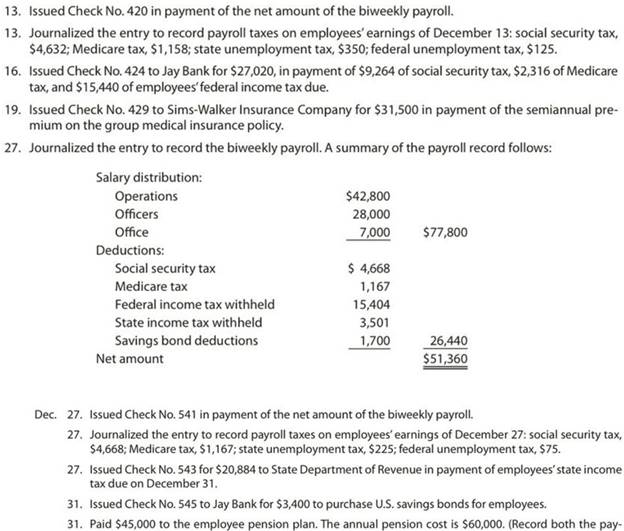 Instructions
1. Journalize the transactions.
2. Journalize the following adjusting entries on December 31:
A. Salaries accrued: operations salaries, $8,560; officers salaries, $5,600; office salaries, $1,400. The payroll taxes are immaterial and are not accrued.
B. Vacation pay, $15,000.