MacDonald Bookshop had the following transactions that occurred during February of this year: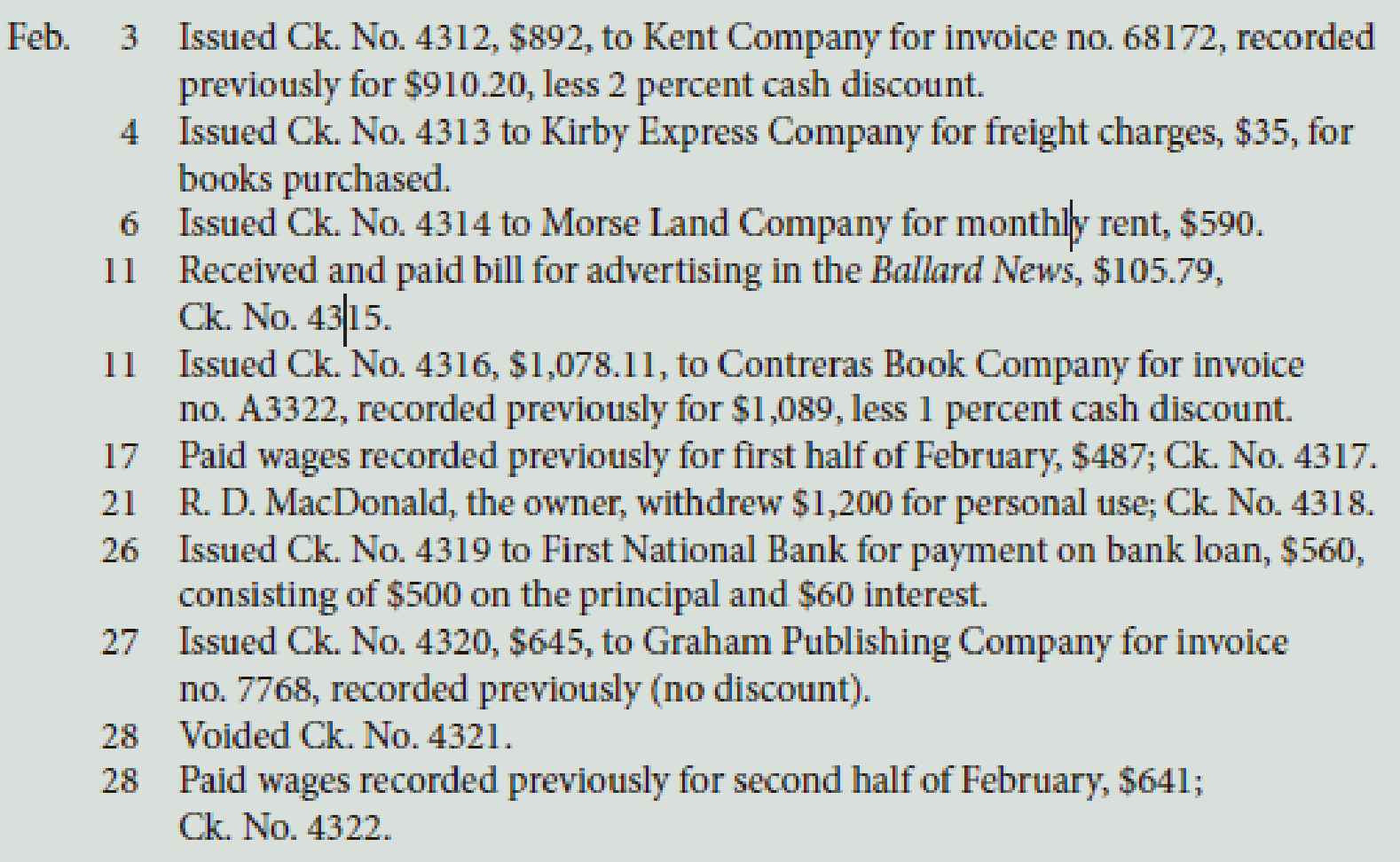 Required
1. Journalize the transactions for February in the cash payments journal. Assume the periodic inventory method is used.
2. If you are using Working Papers, total and rule the journal. Prove the equality of the debit and credit totals.