The following accounts appear in the ledger of Sheldon Company on January 31, the end of this fiscal year.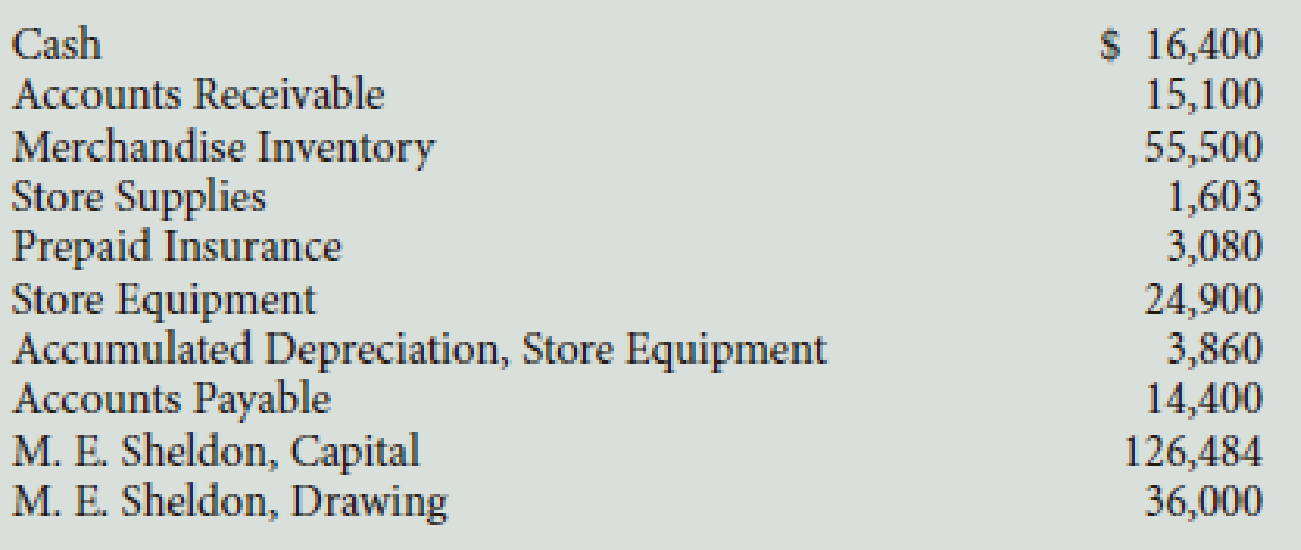 The data needed for adjustments on January 31 are as follows:
  a–b.    Merchandise inventory, January 31, $55,750.
  c.    Insurance expired for the year, $1,285.
  d.    Depreciation for the year, $5,482.
  e.    Accrued wages on January 31, $1,556.
  f.    Supplies used during the year $1,503.
Required
1. Prepare a work sheet for the fiscal year ended January 31. Ignore this step if using QuickBooks or general ledger.
2. Prepare an income statement.
3. Prepare a statement of owner's equity. No additional investments were made during the year. Ignore this step if using CLGL.
4. Prepare a balance sheet.
5. Journalize the adjusting entries.
6. Journalize the closing entries.
Check Figure
Net loss, $1,737