Integrated Concepts
The intensity of cosmic ray radiation decreases rapidly with increasing energy, but there are occasionally extremely energetic cosmic rays that create a shower of radiation from all the particles they create by striking a nucleus in the atmosphere as seen in the figure given below. Suppose a cosmic ray particle having an energy of

converts its energy into particles with masses averaging

(a) How many particles are created? (b) If the particles rain down an a 1.00−km2 area, how many particles are there per square meter?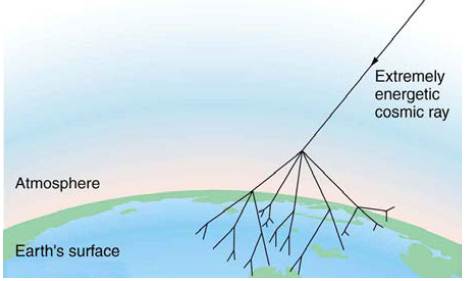 Figure 33.27 An extremely energetic cosmic ray creates a shower of particles on earth. The energy of these rare cosmic rays can approach a joule (about

and, after multiple collisions, huge numbers of panicles are created from this energy. Cosmic ray showers have been observed to extend over many square kilometers.