During 20X2, Norton Company had the following transactions:
a. Cash dividends of $20,000 were paid.
b. Equipment was sold for $9,600. It had an original cost of $36,000 and a book value of $18,000. The loss is included in operating expenses.
c. Land with a fair market value of $50,000 was acquired by issuing common stock with a par value of $12,000.
d. One thousand shares of preferred stock (no par) were sold for $14 per share.
Norton provided the following income statement (for 20X2) and comparative balance sheets: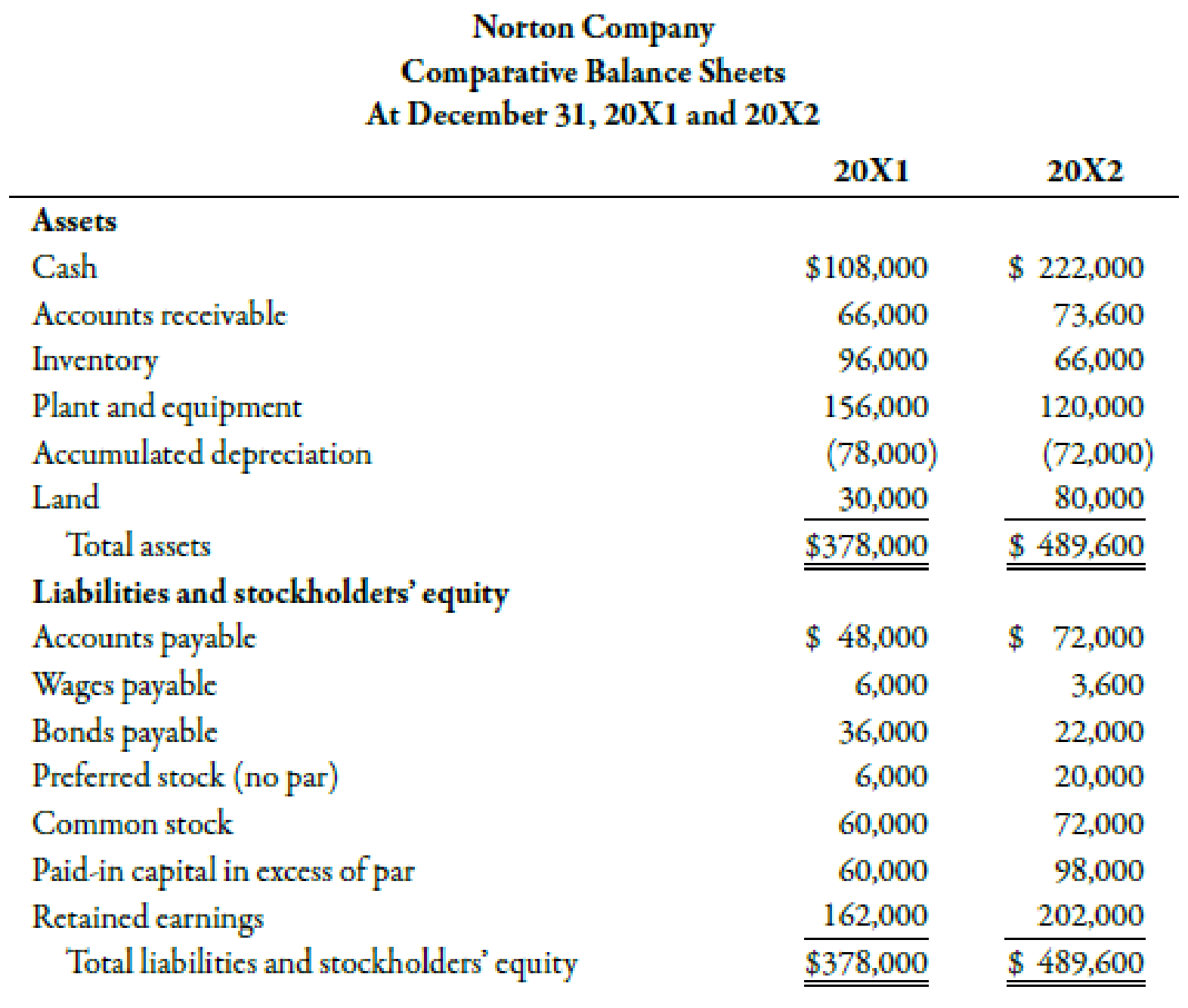 Required:
Prepare a worksheet for Norton Company.