The following balance sheets and income statement were taken from the records of Rosie-Lee Company: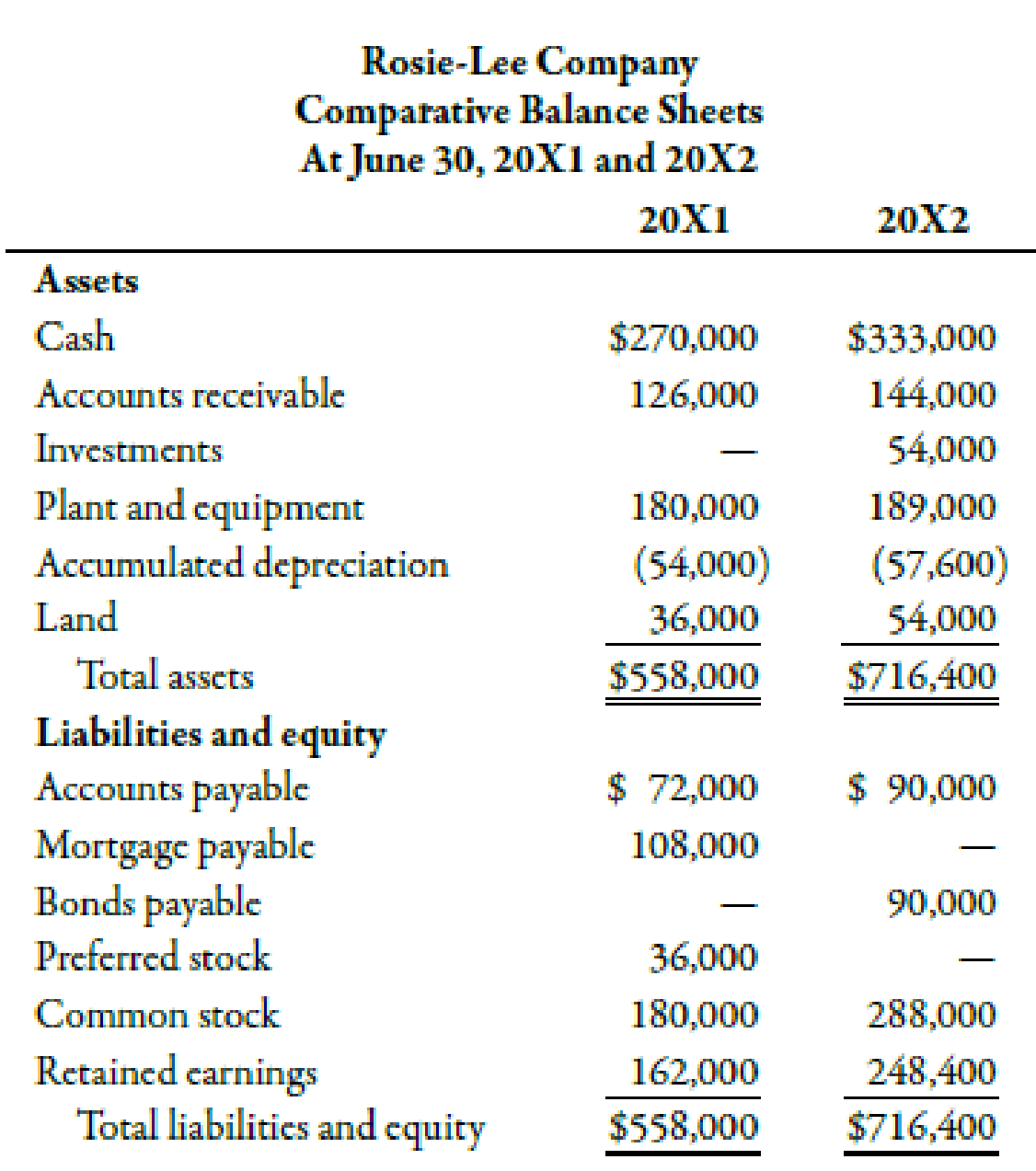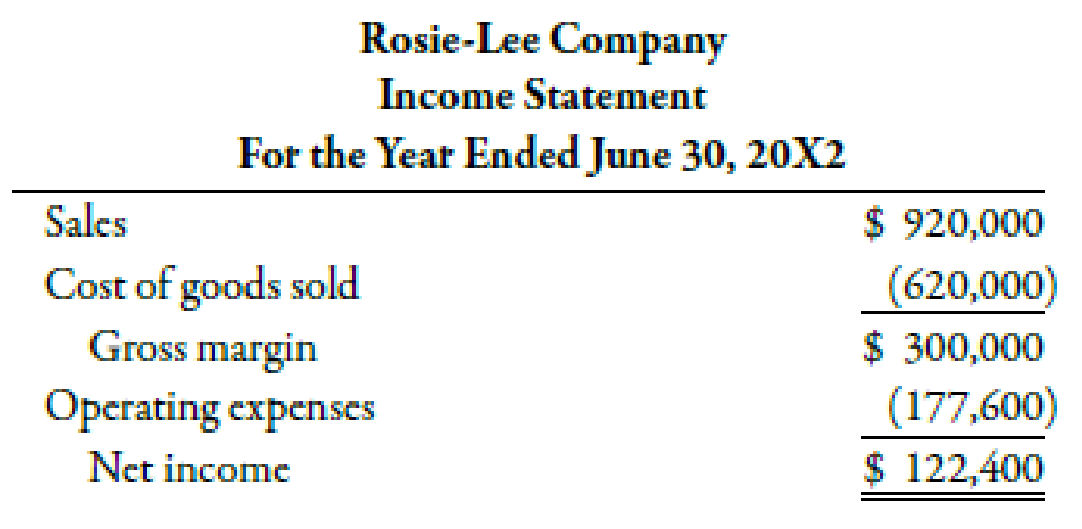 Additional transactions were as follows:
a. Sold equipment costing $21,600, with accumulated depreciation of $16,200, for $3,600.
b. Issued bonds for $90,000 on December 31.
c. Paid cash dividends of $36,000.
d. Retired mortgage of $108,000 on December 31.
Required:
1. Prepare a schedule of operating cash flows using (a) the indirect method and (b) the direct method.
2. Prepare a statement of cash flows using the indirect method.