Chapter 19, Problem 19.43P
Interpretation:
N, N-diethyl m-toluamide (DEET) is the active ingredient in several common insect repellents. The acid and amine need to be identified from which DEET is synthesized.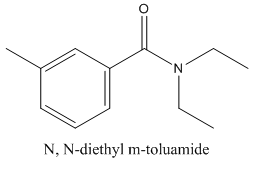 Concept Introduction:
Amides are formed by a reaction with a carboxylic acid and an amine which are the functional groups. This results in the formation of amide bond, in which OH group of carboxylic acid reacts with one of the H in amine group and CO-NH bond is formed. This bond is known as an amide bond.
The mechanism for formation of an amide is as follows taking example of propanoic acid and ethylamine: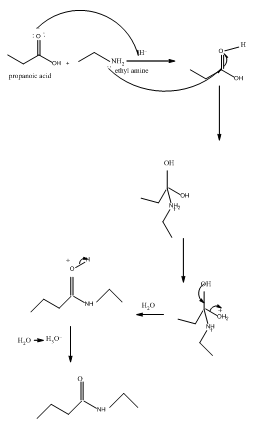 The hydrolysis of amide so formed can give back the carboxylic acid and amine.