Partially Completed Spreadsheet Hanks Company has prepared the following changes in account balances for the spreadsheet to support its 2019 statement of cash flows: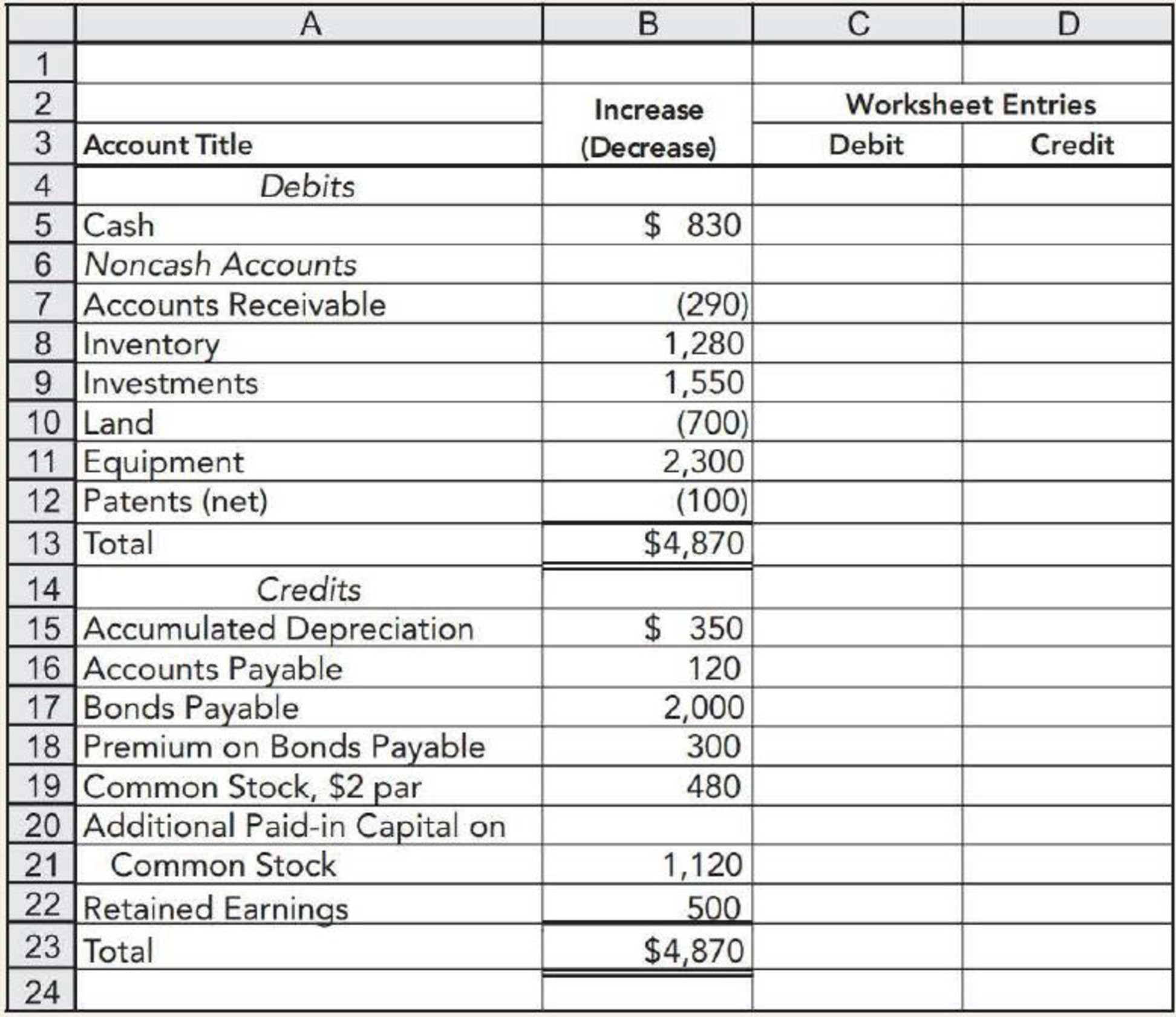 Additional information: The net income was $1,300. Depreciation expense was $350, and patent amortization expense was $100. At the end of 2019, long-term investments were purchased at a cost of $1,550. Land that cost $700 was sold for $900. On December 31, 2019, bonds payable with a face value of $2,000 were issued for equipment valued at $2,300. Two hundred shares of common stock were issued at $7 per share. Forty shares of common stock were issued as a "'small" stock dividend, the relevant market price being $5 per share. Cash dividends declared and paid totaled $600.
Required:
On the basis of the preceding information, complete the spreadsheet.