(Appendix 3.1) Cash-Basis Accounting Puntarelli Contracting keep its accounting records on a cash basis during the year. At year end, it adjusts its books to the accrual basis for preparing its financial statements. At the end of 2018, Puntarelli reported the following balance sheet items.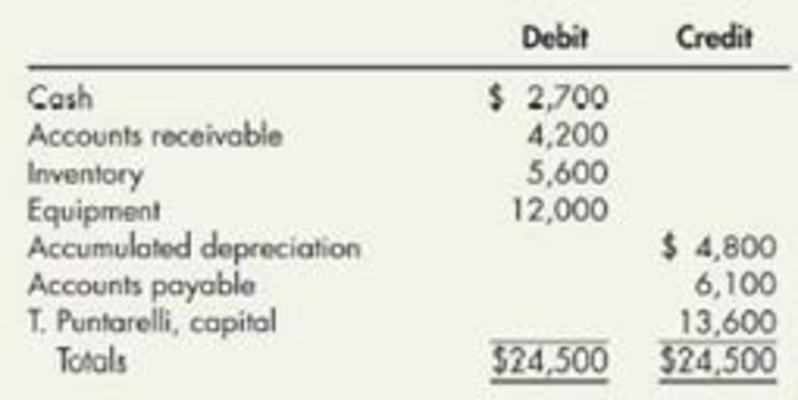 It is now the end of 2019. The company's checkbook shows a balance of $4,700, which includes cash receipts from customers of $51,300 and cash payments of $49,300.
An examination of the cash payments shows that: (1) $30,600 was paid to suppliers, (2) $12,700 was paid for other operating costs (including $7,200 paid on January 1 for 2 years' annual rent), and (3) $6,000 was withdrawn by T. Puntarelli.
On December 51, 2019, (1) customers owed Puntarelli Contracting 55,900, (2) Puntarelli owed suppliers and employees $7,000 and $900, respectively, and (3) the ending inventory was $6,300. Puntarelli is depreciating the equipment using straight line depreciation over a 10-year life (no residual value).
Required:
1. Using accrual based accounting, prepare a 2019 income statement (show supporting calculations).
2. Using accrual-based accounting, prepare a December 31, 2019, balance sheet (show supporting calculations).