Use following formation for P4-15 and P4-16:
McCormick & Company, Inc. is one of the world's leading producers of spices, herbs, seasonings, condiments, and other flavorings for foods. Its products are sold to consumers, with some of the leading brands of spices and seasonings, as well as to industrial producers of foods. McCormick's consolidated balance sheets for 20X2 and 20X3 follow.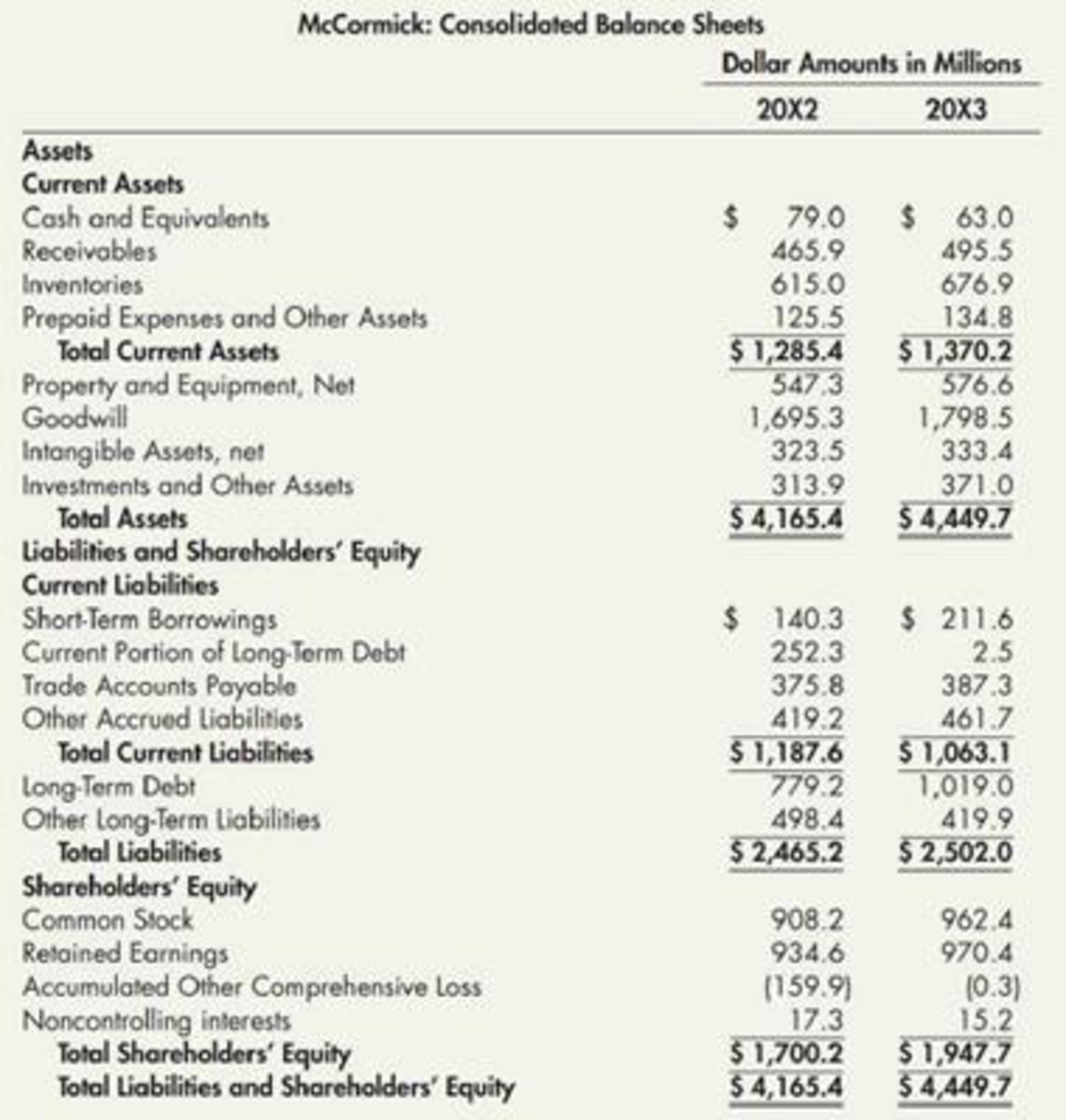 Common-Size and Rate of Change Analyses: McCormick Refer to the information for McCormick above.
Required:
Compute the common size balance sheet for 20X3 and the rate of change balance sheet for 20X3. Which two asset accounts and which two liabilities and shareholders' equity accounts are the largest relative to total assets in 20X3? Which two asset accounts and which two liability and shareholders' equity accounts grew at the fastest rates in 20X3? (Note: You may find it helpful to enter the data into an Excel spreadsheet for these computations.)