Shannon Corporation began operations on January 1, 2019. Financial statements for the years ended December 31, 2019 and 2020, contained the following errors: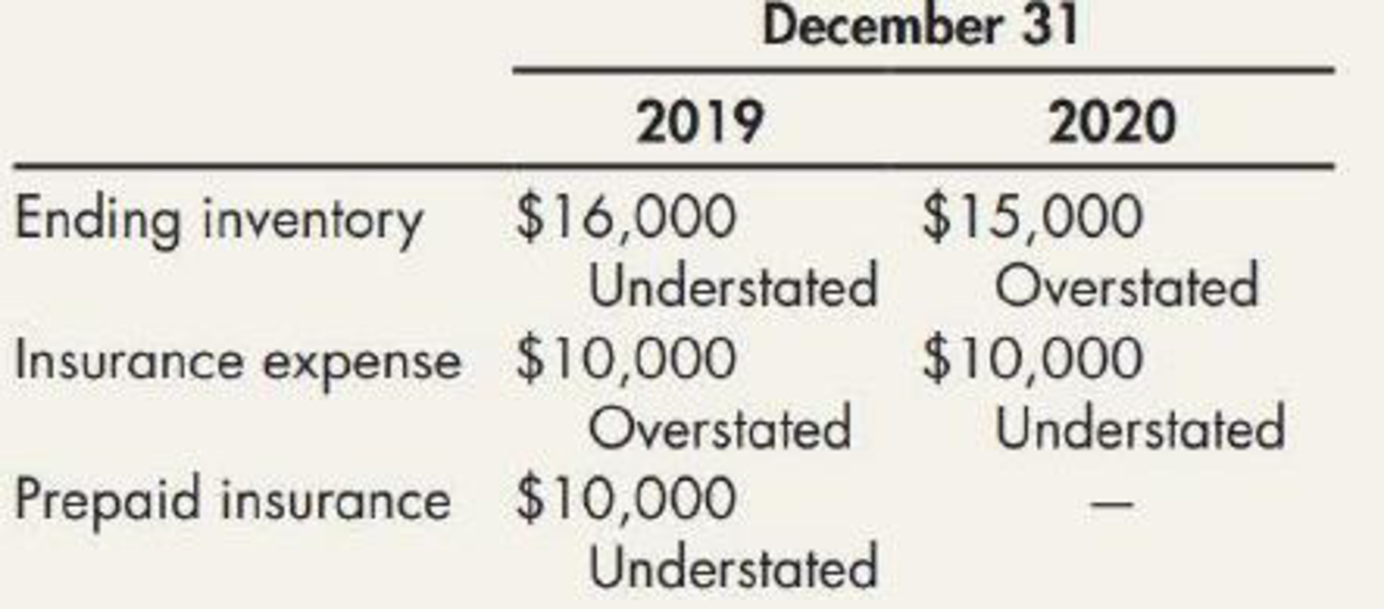 In addition, on December 31, 2020, fully depreciated machinery was sold for $10,800 cash, but the sale was not recorded until 2021. There were no other errors during 2019 or 2020, and no corrections have been made for any of the errors.
Refer to the information for Shannon Corporation above. Ignoring income taxes, what is the total effect of the errors on the amount of working capital (current assets minus current liabilities) at December 31, 2020?
a. working capital overstated by $4,200
b. working capital understated by $5,800
c. working capital understated by $6,000
d. working capital understated by $9,800