Given information:
Graph:
Graph 1: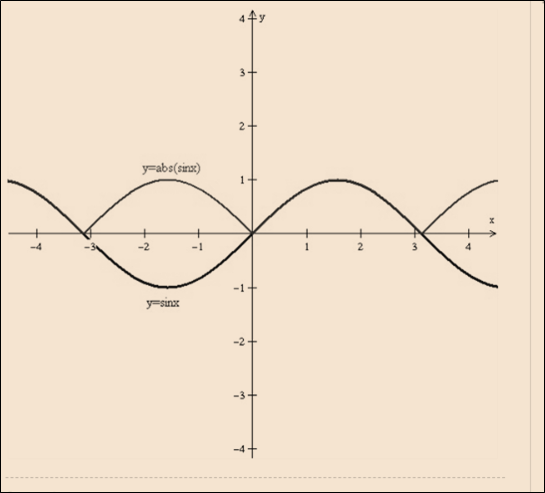 Graph 2:
Interpretation:
Need to draw a first graph of the function as shown by the graph 1. Except positive output, need to recall all possible values of function or sine to take same domain as original.
For example:
One cycle of sine where in interval , in this case the function is already positive. For the remainder of cycle should be negative. So, here graph changes from original.
The same shape is observed for the second half of the graph, except its flipped shape across axis which results that values are positive.