The compound whose structure is shown here is acetyl acetone. It exists in two forms: the enol form and the keto form.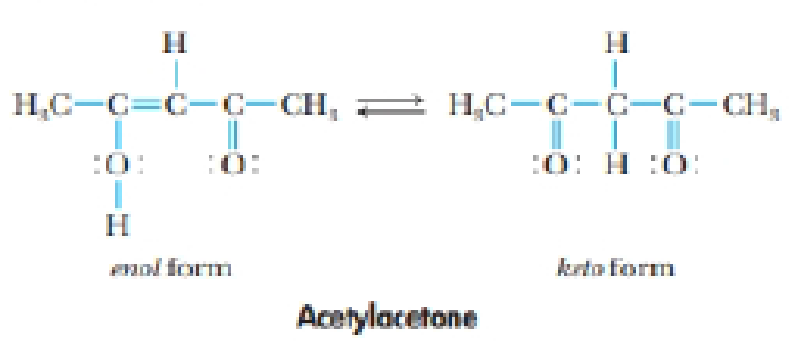 The molecule reacts with OH– to form an anion, [CH3COCHCOCH3] (often abbreviated acac– for acetylacetonate ion). One or the most interesting aspects of this anion is that one or more of them can react with transition metal cations to give stable, highly colored compounds.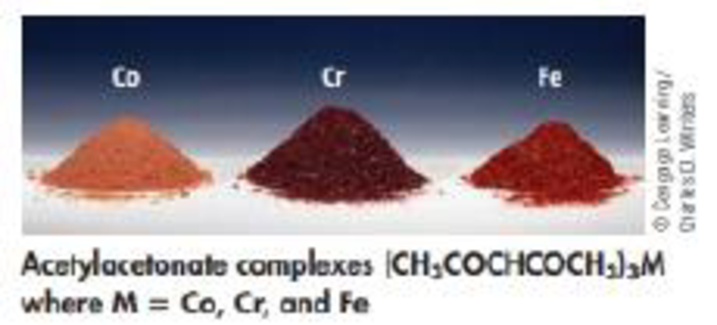 (a) Are the keto and enol forms of acetylacetone resonance forms? Explain your answer.
(b) What is the hybridization or each atom (except H) in the enol form? What changes in hybridization occur when it is transformed into the keto form?
(c) What are the electron-pair geometry and molecular geometry around each C atom in the keto and enol forms? What changes in geometry occur when the keto form changes to the enol form?
(d) Draw three possible resonance structures for the acac– ion.
(e) Is cis-trans isomerism possible in either the enol or the keto form of acetylacetone?
(f) Is the enol form of acetylacetone polar? Where do the positive and negative charges lie in the molecule?