Interpretation: The systematic name and structure of p-diaminobenzene has to be given.
Concept introduction:
Aniline is an aromatic compound  having benzene ring and group is substituted on the ring. Another substitution of hydrogen atom will give substituted aniline. The structure of a substituted aniline is drawn below.

The substituent may be , , halogens, alkyl groups... In case of group the aniline is called as diaminobenzene.
There are two ortho, two meta and one para position for a substituted benzene ring.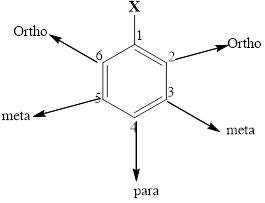 The substitutions at positions are known as ortho substituted. Substituents at are known as meta substituted and when substituents is at position it is known as para substituted.