Interpretation Introduction
(a)
Interpretation:
The anticipated output of the circuit is to be stated.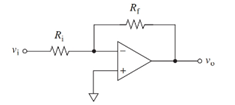 Concept introduction:
The sine wave voltage is a type of voltage that can be represented with the sine function. The average value of the sine wave over a complete cycle is zero, as both the positive and negative half the wave cancel out each other.