Erba Inc. has the following departmental layout for producing an herbal supplement: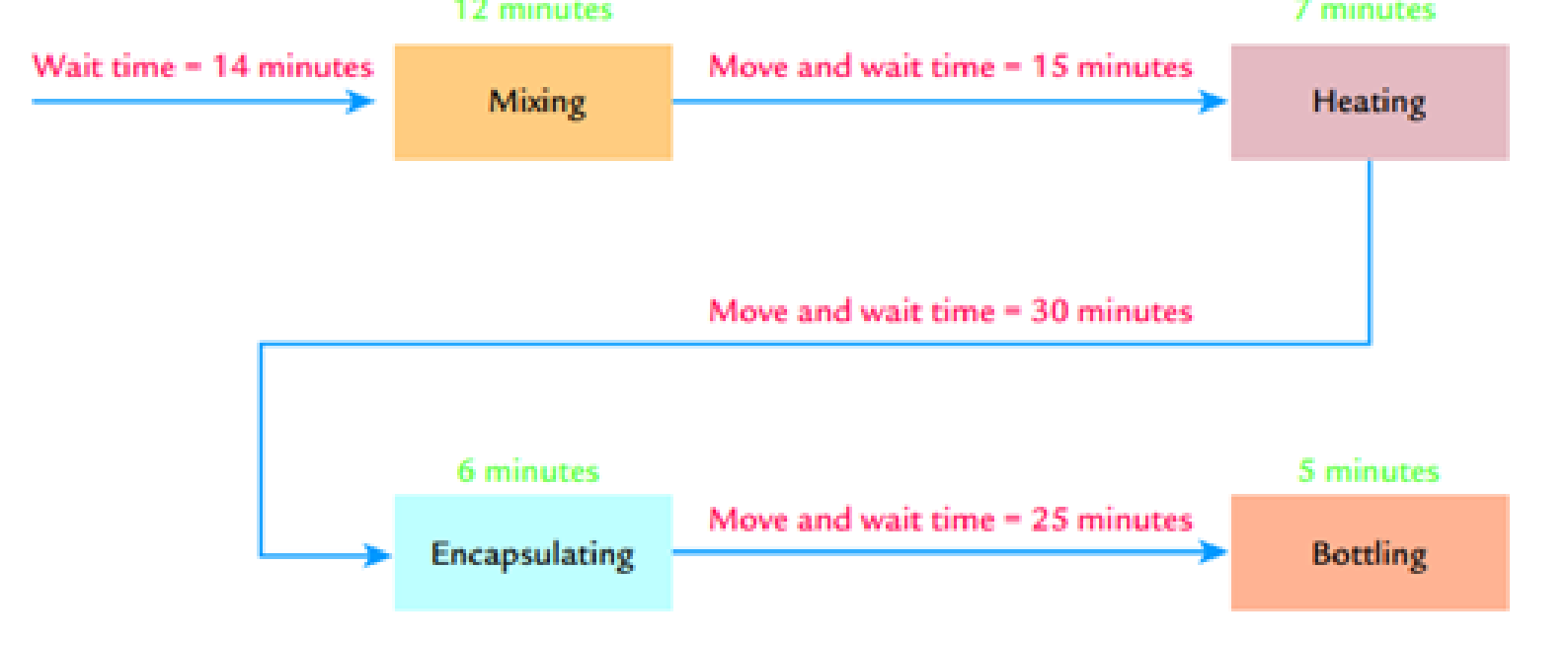 After a detailed study, the head of the plant's industrial engineering department recommended that the following cellular manufacturing layout replace the current departmental structure: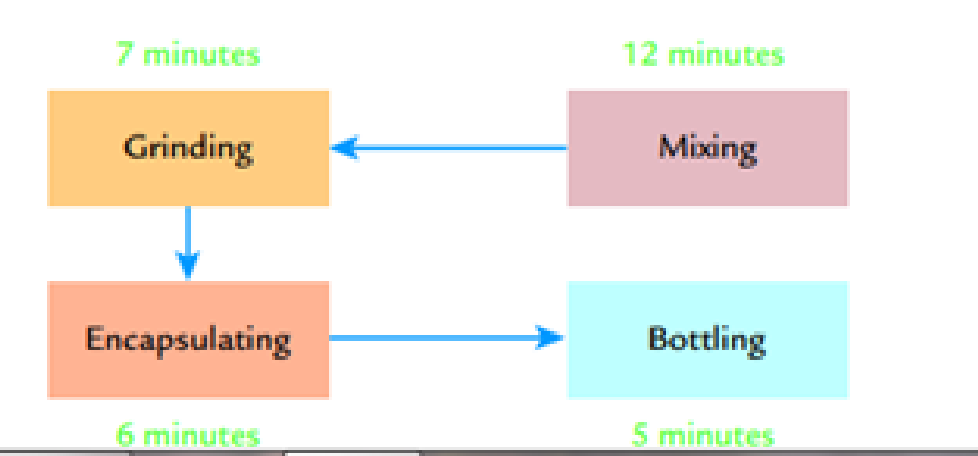 Required:
1. Calculate the time required to produce a batch of 12 bottles using a batch processing departmental structure.
2. Calculate the time to process 12 units using cellular manufacturing.
3. How much manufacturing time will the cellular manufacturing structure save for a batch of 12 units?
4. How many units can the cell produce per hour, assuming the cell is producing on a continuous basis?
5. What must happen so that the cell can produce 12 units per hour, assuming the cell produces on a continuous basis?