Gumbrecht Company has the following departmental manufacturing layout for one of its plants: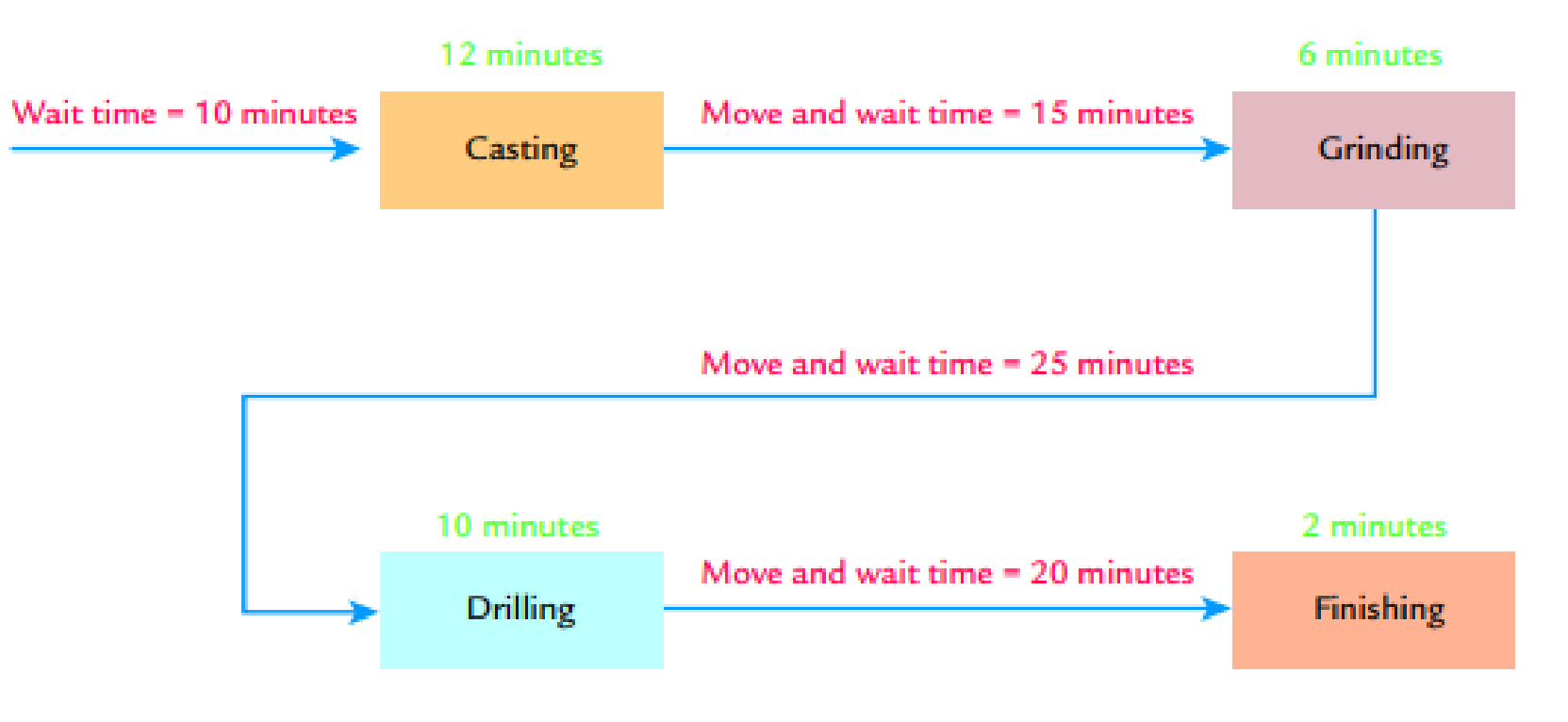 A consulting firm has recommended a value stream with the following manufacturing cell:

Required:
1. Calculate the total time it takes to produce a batch of 20 units using the traditional departmental manufacturing layout.
2. Using cellular manufacturing, how much time is saved producing the same batch of 20 units? Assuming the cell operates continuously, what is the production rate? Which process controls this production rate?
3. Assume the processing time of Casting is reduced to 9 minutes, while the times of the other processes stay the same. What is the production rate now, and how long will it take to produce a batch of 20 units if the cell is in a continuous production mode?