The mean value theorem states that, "if a function f satisfies the following hypotheses,
(1)Function f is continuous on .
(2) Function f is differentiable on
Then, there is a number c in such that ".
Geometrically mean value theorem can be explained as follow.
The slope of the secant line joining the points and to the curve is, .
Therefore, the equation represents the tangent to the function .
Diagrammatic representation of the function is shown below in Figure 1.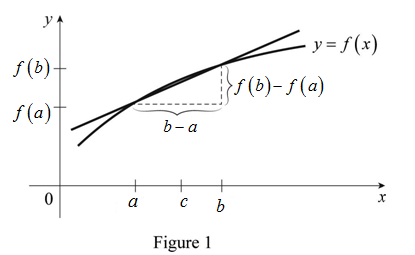 From Figure 1, it is noticed that secant line becomes tangent with slope .