Given information:
The given information is Parabola .
Calculation:
Draw a diagram of projectile.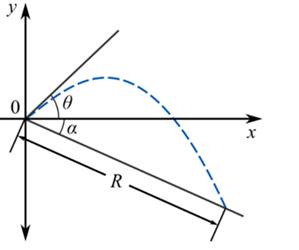 From the figure and
Thus,
Next rewrite and
From the figure
So,
To maximize, find the derivative of R with respect to
The equation is satisfied when that is, when
Thus, the absolute maximum of occurs when .