Given:
The functions are and .
Calculation:
The value of .
The value of, .
Use the online graphing calculator and draw the graph of and on the same plane as shown below in Figure 1.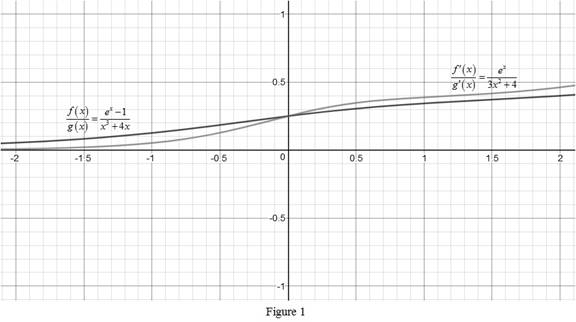 From Figure 1, it is identified that both curves approaches 0.25 as x approaches 0. Thus, and both approaches the same value.
Find the exact limit as follows.
Obtain the value of the function as x approaches .
As x approaches 0, the numerator is,
As x approaches 0, the denominator is,
Thus, is in an indeterminate form.
Therefore, apply L'Hospital's Rule and obtain the limit.
Thus, .
Therefore, the exact value of .