Let the x be represented in the x-axis and the value of the function be represented in the y-axis.
Since an absolute maximum occurs at the point 2, choose the greatest point on x-axis. That is, consider the point on (2, 2).
The graph of a differentiable function must have a tangent at each point in its domain. it should be a smooth curve and cannot contain any break or cusps.
Since the graph is differentiable at 2, the derivative of exists.
Draw the graph of the function f in such a way that it satisfies the given conditions as shown below in Figure 1.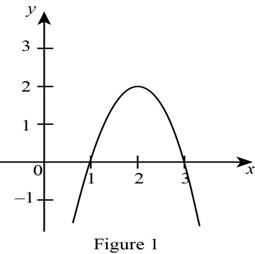 From Figure 1, it is observed that the absolute maximum occurs at x = 2.
Also observe that the graph of the function is continuous and differentiable at x = 2.