Given:
A formula for the derivative of a function .
Calculation:
Since the function is defined on , it is enough to identify the number of the zeros.
Draw the graph of and identify the number of zeros.
Use the graphic calculator and draw the graph of as shown below in Figure 1.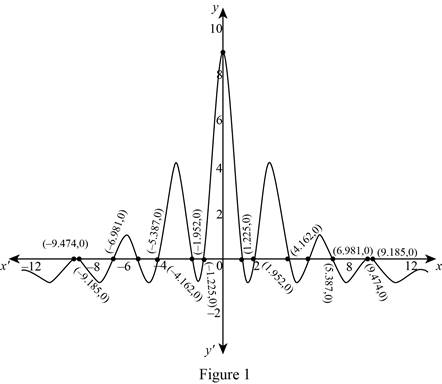 From Figure 1, it is observed that the graph has 10 x-intercepts. Hence, there are 14 zeros.
Thus, the function has 14 critical numbers.